Take a moment and think about the style of your desk—is it colorful and cluttered? Is it clean and minimal? Your desk style may reveal more about you than you think. For example, Einstein was a fan of a messy desk space and research has shown that people in messy rooms had more agile, creative problem-solving skills. On the contrary, many people claim that a clean, organized desk helps them concentrate on the task at hand. There is no formula for a successful desk style (nor should there be). Each person's needs and work habits are different and, as a result, so are their ideal work environments and habits.
Some people associate their desks with stress, boredom, monotony, and frustration. However, at its fullest potential, a workspace can serve as a reflection of your goals, a symbol of your ambition, and a source of inspiration. It's up to you to decide what qualities will optimize that space. Should it exude creative chaos? Should it resemble a blank canvas, making way for new ideas? Should it remind you of your goals and deadlines?
Take a look at the infographic below to explore the habits and desk styles of some of the world's most brilliant minds. From Frida Kahlo's vibrant creative space to the open, collaborative environment preferred by Mark Zuckerberg, it is apparent that a person's work environment has a direct relationship with their work. How closely do you identify with these famous desks and work habits? Where do you fall on the spectrum?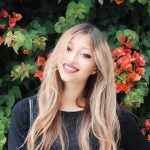 Author: Nikki Acuna is a style blogger and freelance writer from San Diego, California. Her passion for all things personal style, design, and creative writing flows through in her work. Find her on Instagram (@nikki_acuna) and learn more by visiting her blog: NikkiAcuna.com.