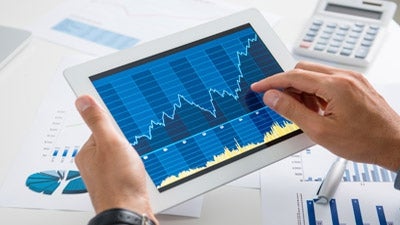 This week, FranNet takes an in-depth look at a growing trend in the industry regarding the participation of a non-profit company's investment in franchising. The technical slang for this activity has picked up the moniker of "social franchising" and that name has stuck. What we've found is that individuals and families aren't the only ones investigating entrepreneurial opportunities.
Non-profits are looking to diversify their holdings, income levels and opportunities to offer assistance to those they already serve for the same reason
—franchises can be a profitable and worthwhile addition to any business investment portfolio.
In almost every case, non-profits invested in a particular franchise to further their aims of providing sustainable income for the organization—while creating job opportunities for the people and services that benefit from them the most.
By now, we're all more than a little weary of reflecting back on the atrocious economic years that the country is seemingly moving away from at this point. But its repercussions are not only still being felt, but may have also laid the groundwork for some out-of-the-box thinking when it came to the non-profit world. When the financial outlook of the country took a steep downturn, the donations, local grants and federal grants that non-profits relied on to operate certainly followed suit. So when some non-profit organizations began looking at ways to branch out and diversify both their holdings and income, franchising suddenly became a real avenue of interest.
Non-profit investment in the franchise realm, or social franchising, is not only a means of income to these entities, but also has the potential to offer additional means of assistance for the people they serve, as well.
While most of the larger non-profit outfits often have significant assets at their disposal to venture into a social franchising realm, the process has not necessarily excluded many of the smaller and locally based charities from venturing into the same territory for the purpose of furthering their goals. There are several success stories you can read about, including a Buffalo, N.Y.-based non-profit church, which opened a Subway franchise as a means to offer job training and real work experience to those they were already serving in the community. Ten years later, the location and business are both still thriving.
As you can see, non-profit investment into the franchise world has the potential to create additional win-win situations. The investigation of a solid franchising opportunity can meet and exceed the needs of non-profit organizations in the exact same manner in which FranNet successfully matches up businesses with individuals. The potential for increased income comes with the added bonus of achieving the aspirations of many of the non-profit's original mission statements. And that's a good thing altogether.
This article was originally published by FranNet
Published: August 7, 2014