How Writing a Book Will Add Value as a Small Business Owner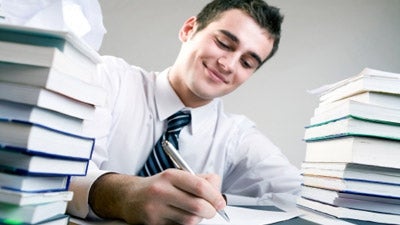 The publishing industry has shifted dramatically in recent years, and we live in a world where literally anyone can publish a book. This is a huge opportunity for anyone who has a story to tell, a lesson to teach, or an idea to promote, and for small business owners, it can be an invaluable marketing tool.
By writing a book for or about your company, you provide the public with the perfect means of getting in-depth information about your business while simultaneously establishing yourself as an expert within your field. The marketing opportunities are numerous. You can gain:
Cross-platform promotional opportunities.
Access to new audiences.
Vertical/horizontal expansion throughout your industry and related industries.
Cross-collaboration with like-minded peers.
A great internal resource (e.g., a reference guide or manual).
A Small Business's Best Friend
While companies of pretty much any size can gain value from releasing a book, small businesses stand to benefit the most because a book release provides an excellent opportunity for exposure to a large audience at a relatively low cost. Not only that, but revenue from the book can generate a whole new source of income.
As a small business owner, it is also important to separate yourself from the pack, and writing a book can give you the chance to spread your company's mission and leave a legacy.
Before choosing a topic for your book, you should carefully consider your audience—both current and targeted—and their needs and expectations. Speak to them about a topic they find important that your business does well.
Take Sarma, for example, who released her first book, "Raw Food Real World," to accompany the launch of her New York-based raw food restaurant and her snack and ingredient e-commerce site.
Any one of these ventures alone could have failed, but Sarma had the insight to take what she knew best (raw food) and expand upon it to penetrate multiple markets and platforms. The two businesses, combined with the book, provided her with wider coverage than any single venture could have, and she's since expanded her operations and released a second book.
Your audience is also a consideration when choosing the format for your book. Is your audience tech-savvy enough to warrant an e-book? Are your customers into luxury products? Perhaps they would appreciate the option to purchase a collectible hardcover edition.
Cost is another big factor when choosing a format. The cost of print proofs and digital formatting can quickly add up if you decide to publish in multiple formats. Many businesses turn to the power of crowdfunding, which reduces their financial burden and helps generate awareness before their book is even released.
Make the Most of Your Release
Once the book is written and published, your work isn't over. You need to get it into the hands of your audience. Here are a few things to keep in mind:
Make it readily available. Have copies available in your store, on your website, at online retailers, and anywhere else you can.
Continue cross-promotion. Keep the momentum going by using your business to generate awareness of your book and vice versa.
Use multiple platforms. E-books, print, and audio are all great options to explore to broaden the appeal of your book.
Take advantage of social media. Use social media platforms to announce the release of your book and any sales or promotions. You can even run special giveaways for your fans.
Releasing a book can be a huge boon for a small business. It produces a new line of revenue, gives you opportunities for cross-promotion, and positions you as an expert in your field. After all, that's largely what gets customers in the door: their trust in your expertise.
Have you written a book? What value has it brought to your small business?
Published: January 14, 2014
2509 Views