How to Strike and Sustain a Successful Partnership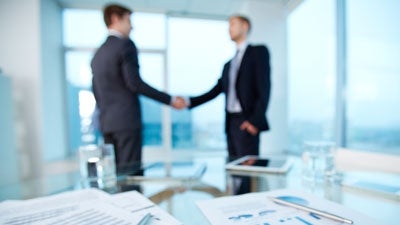 If you've ever sipped an Honest Tea, you're likely aware of — and likely share — the Maryland company's core values. Seth Goldman and Barry Nalebuff, the entrepreneurs behind the company, have built a brand around offering a more healthy, organic alternative to the sugared waters that clutter the shelves in most stores.
What you might not know is that Coca-Cola bought the company back in 2011.
If that sounds like purpose succumbing to ambition and greed, think again. Instead of steamrolling the smaller company's mission-driven approach, Coca-Cola treats Honest Tea as an autonomous partner, and as a result, both companies win. Coke builds credibility as a sustainable brand, and Honest Tea gains access to one of the planet's most expansive distribution networks. Honest Tea has now sold more than a billion bottles.
This alliance reflects the basic formula behind successful collaboration: Bring two companies together, leverage their complementary assets, and reap shared value. It's a straightforward process that can yield explosive growth.
But if it's so simple, why do the vast majority of partnerships fail?
Why partnerships turn sour
Business partnerships usually emerge from mutual self-interest. When both sides win, the relationship thrives. However, there's a fine line between self-interest and selfishness. You enter the partnership because you're getting something out of it, yet the partnership usually fails if all you think about is what you're getting out of it.
A selfish entrepreneur asks, "What can my partner do for me?" rather than "How can I make money for my partner?" This mindset results in skewed incentives and destroys mutual benefits.
Take Citi Bike, for example. You would be forgiven for assuming that the program is a Citibank initiative. In reality, the system is run by a company called Motivate, which recently changed its name from Alta Bike Share. Citibank is simply the program's title sponsor.
Despite Citibank's backing, Citi Bike is veering toward bankruptcy. Unfortunately, Motivate never negotiated to have Citibank cover repairs and expansion. Motivate reportedly can't find other sponsors because the program has become so closely associated with its supporter.
Even as Citi Bike falters, it continues to generate brand equity for Citibank. There's no incentive to pick up the tab.
To keep a relationship strong, you have to put yourself in your partner's shoes. What do they want from you, and what will they give in return? Most importantly, how can you create value for each other? By adopting their perspective, you'll approach the partnership more productively. Look for partners who do the same.
How to ensure a successful partnership
Just like a romantic relationship, a strong corporate alliance is built on common ground. This means choosing a partner that shares your market, target customer, and core values.
Strategic alignment creates room for collaboration, but interlocking business models don't necessarily guarantee success. The key to any partnership is communication. If you encounter a team that doesn't return phone calls, forgets what you discussed in the last meeting, or won't listen to your feedback, walk away.
But if the company has a similar vision and an engaged staff, try to form a partnership. Determine a way to monetize the partnership in both directions (i.e., when you help sell my product, you get a fair cut, and vice versa).
Once you've worked out an agreement, incorporate the arrangement into a written plan of action. Formalizing the relationship through official documentation will help sustain the integrity of the partnership and breed a system of accountability to ensure both sides contribute equally.
Another intangible element of any good partnership is a genuine personal connection. I've sat down with prominent executives who pledged to help grow my business through a partnership. They had plenty of prestige and resources. Despite that, there were times when I heard them out and walked away, because our underlying values and missions in business simply didn't align. No matter what the numbers and strategic plans suggest, in those cases, the partnership will never succeed in the long run.
Don't forget that a partnership between businesses is really a relationship between people, and it can only work when both sides are invested in its success.
Published: February 16, 2015