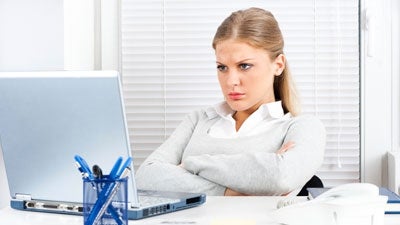 An unfortunate side effect of becoming successful in what you do, is people talking badly about you, criticizing your work, or even making fun of you.
A few weeks ago, I had an article published on a well-known website. I was so proud to be on the front page and really liked the article I had written. After feeling proud of my work, I did something I don't normally do or even advise my clients to do; I checked the comments under my article. Someone called me "Mr. big shot" and pointed out my grammatical mistakes, another person mocked some of my views and someone with a very questionable profile picture commented that I came across as unprofessional.
To say this upset me, was an understatement. I felt embarrassed, offended, and quite hurt. After processing this for a few days, I realized that I could use this to help my clients and readers.
If people have been talking badly about you and your work or you are putting things off because you are worried about it here are 4 points to bear in mind.
It really isn't about you
The fact that someone took the time to write or even say negative and critical things about you says much more about them and their way of thinking than it does about you and yours.
We are all under the effect of our own thinking, meaning, the way we think creates the circumstances in our lives. When you realize this, it takes the sting out
It can be SO tempting to argue back, defend yourself or even tell those people where to go, but don't. It really wont help and it'll probably just give them what they want from you, which is a reaction. If you need to vent, write down your response on a piece or paper or type it on your laptop and then delete it.
I always say to my clients, focus on the people that you do want to help and serve with your work. They are the important ones. The people who react negatively or want to put you down aren't even your ideal clients or friends so it really isn't worth any of your precious time or energy to focus on people who aren't even right for you.
Don't ask me why but it seems like every time I get to the next level in my life or work, there seems to be some sort of backlash from the trolls. My advice here would be to do whatever you need to do to process it and move on and then take it as a sign that you are making progress or about to have a breakthrough and keep going !
This article was originally published by Under30CEO
Author: Ryan James Lock is an international success coach, writer and entrepreneur. He works with people around the world with his private coaching and group programs helping people to achieve their goals and create the life and business of their dreams. To find out more about Ryan and get a free video coaching series go to www.ryanjameslock.com
Published: February 17, 2015