4 Powerful Branding Tactics to Attract More Customers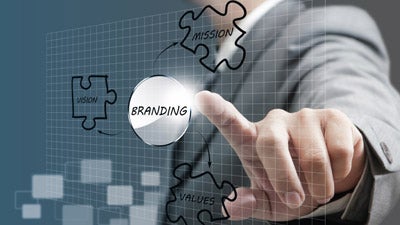 Your brand can move fast if you have the right budget and brand strategy.
Because of this, we will discuss proven branding tactics that only work if you clearly understand how your brand impression impacts your ability to attract customers.
We should talk about something that is most important yet neglected most; yes, you are 'CUSTOMERS.'
We tend to look for what appeals to us rather than what would attract our customers when selecting a logo or web design company.
Most businesses neglect the characteristics of their target audience as a common mistake.
If you are looking for clothing brands, there are certainly many names to choose from.
There are several brands that you may not be able to afford; others just wouldn't appeal because they specialize in clothes for a certain age group or gender type.
There is always something in the market that grabs your attention, and you just can't resist shopping there.
How do such brands attract a targeted audience?
Budget, age, work occupation, and gender are all taken into account when analyzing.
Thus, when getting started with a new brand, it is important to get to know your target audience well, i.e., what type of branding would influence them rather than confuse them.
Logo Design: How do you master it?
The quickest way to repel customers is to design a complicated, congested, and overly designed logo.
Especially when the competition is to inspire without using mainstream concepts, a good logo design does not occur overnight.
If you are establishing your brand for the first time, do not rush into a cheap logo design.
It is a good lesson to recall the history of pioneers, such as the Apple logo, which at first glance looks like an illustration of Newton's theory.
It worked for Apple, and it can work for us as well, i.e., a creative idea can make a bigger impact today than a scenery-based identity.
Put an emphasis on one element that clearly defines the big picture of your business idea and remove unnecessary details.
An easy-to-remember brand/company name is the result of a simple brand identity.
You are able to identify yourself with one sole message which revolves around the symbol.
Additionally, before choosing any blindly, make an informed decision by knowing what colors and symbols best represent your business
The DELL, Intel, HP, PayPal, Skype logos fall into a blue hue scheme, which also appeals psychologically to target audiences looking for a trustworthy technology brand since blue projects strength and trust.
In the same manner, you can utilize colour psychology to infuse that particular energy into your brand.
Along with the cost of your logo, ask your logo design team to visualize your logo on billboards and small stationery items.
Moreover, we will move along with multiple channels that require an impeccable identity that is creative, easy to remember, and, more importantly, is professionally designed.
Your team can intensify the personalization of your brand by adding a slogan to your logo.
Website: Improve Your Business Persona
Colors, slides, layout, and action – if a site is utilized to its fullest potential, it is a holy grail for any business.
From web copy, blogs to graphics details, all aspects of your site should maintain a unified identity.
One of the characteristics of powerful branding is when a visitor comes to your website or blog and feels that it is one person communicating in one voice with one style.
It is important to ensure your web copy and blog are of the same quality, as they will either educate your target audience or will persuade them to take action.
Aside from how many team members you have to run a brand, your marketing team, copywriters, and designers are supposed to write and sell most effectively.
Through engaging designs and a stunning website that sets you apart from the crowd, your business persona becomes attractive and unified as a whole.
Warning! This is a spoiler! It's okay if you are always wondering how to make a website and content more effective for branding, thanks to Search Engine Optimization and Social Media Marketing.
In the beginning, if you are more involved in the making of your product, we recommend you not to delay and find a complete solution for your branding that includes a website, logo design, marketing materials, and other branding elements all in one package.
Digital Marketing: Creating opportunities for networking
Social media networks are used by more than 2.5 billion people.
It doesn't matter whether you use Facebook, Twitter, Snapchat, or even YouTube; if you have researched your targeted audience, you will know how other brands are growing.
To find an audience that is similar to your existing customers/followers, you should look for a lookalike audience and find out what they expect.
If your existing customers are teens, for example, you shouldn't find them on LinkedIn but keep your hopes high for grabbing their attention through Instagram or Snapchat.
In the same way, if you are seeking business-oriented or active socialists, you can find a matched audience on LinkedIn, Twitter, or other online platforms that can help you reach your target audience more effectively.
You should let your marketing team have time to meet the expectations of your audience beyond just verbally assigning the task.
The reason for this is that even your uncle's cat can create an account on social media.
Boosting your page and accounts with quality content and strategy, however, is a challenge.
A marketing and design team can help your brand prosper with a better marketing plan rather than just posting what you feel like posting whenever you feel like it.
Published: March 23, 2022
1220 Views