Top 5 Forms of Advanced Content Marketing for Lead Generation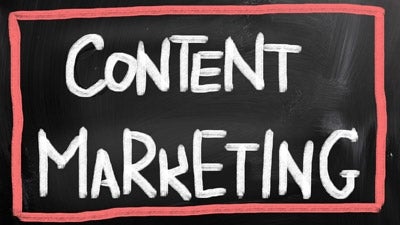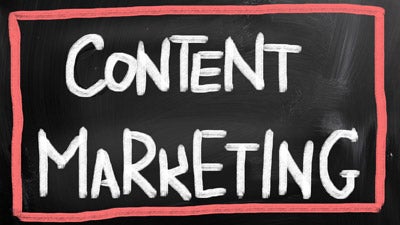 Content marketing is a necessity
for every company that needs B2B lead generation, although many companies are unsure about how to use it to acquire leads. In reality, B2B content marketing is very simple, but its success hinges on providing a continuous stream of fresh and valuable content that is focused on specific buyers. Lively and engaging content brings people back to your website, and if your content addresses the user's business challenges, they will naturally find it engaging.
Certain forms of content have more value to the user than others do. For example, obvious marketing collateral such as brochures and data sheets may add value during the sales process, but it won't help you generate leads. Creating advanced content is also a great way to
position your business as a noteworthy thought leader
in your industry. Here are a few ideas for using advanced content as a B2B lead generation tool.
Customers and prospects love
case studies
because it helps set their minds at ease about your products and services. Prospects identify with your existing customers based on the industry they are in, the company size, the region or a variety of other factors.
It makes sense to have as many case studies available as possible since it is hard to predict which one will appeal to a particular prospect. When you write case studies be sure to focus them around the customer, rather than your company, and try to include real metrics and quantified improvements for the best results.
If possible, use video testimonials. Video is a great medium for telling a story and what better story is there than the value you provide for your customers.
2. Whitepapers for download
Whitepapers on new industry regulations, new ways of accomplishing tasks or thought leadership about industry trends all make excellent pieces for B2B content marketing. Prospects willingly trade their contact information to download a whitepaper on a timely topic.
Try to give the whitepaper a catchy but descriptive title, and don't make it a blatant sales pitch. Remember the quote from the great
Jeffery Gitomer
, "People hate to be sold, but love to buy." Focus the purpose of the piece on providing actual value for your target market. Help them and they will grow to trust you as a partner.
Press releases
are the place to brag about your new products or recent successes. People expect a press release to focus on the company, as long as the topics are actually newsworthy. Don't make a habit of issuing press releases that simply serve as reminders of your product's capabilities, but it's certainly acceptable—even expected—that you will brag about company achievements such as new product introductions, hires, award or customers. The best press releases for lead generation include a quote from a customer or an industry analyst who can validate your claims.
Webinars work well for B2B lead generation.
Product demos
, customer success stories, situations such as laws or worldwide supply chain disruptions that affect the industry and thought leadership ideas make the best webinar topics for lead generation.
Be sure to start your webinars on time or no more than a minute or two late, and try to leave plenty of time for questions at the end. It's always better to end early than to end late, so keep your content short and to the point, and rehearse your presentation. In most cases, you will get higher attendance if you present with an outside speaker such as a customer or partner.
Online users love video, and it has become the fastest growing application for B2B content marketing. Videos should be short—aim for no more than three to four minutes at the max. Remember that your production values don't have to be movie theater quality. What matters is the story that you are telling.
Never let anyone "wing it" for a video without a plan and one or more rehearsals. Be careful of using a "script." Writing down what you want to say it one thing, but memorizing or reading lines is another. People can sense the insincerity about it.
B2B lead generation doesn't have to be complicated as long as you
use the right content
marketing. Focus on building a relationship with the prospect rather than on selling your product, and you will find that lead generation happens organically.
Published: November 8, 2013
2167 Views