The Way to Get the Most out of Every Lead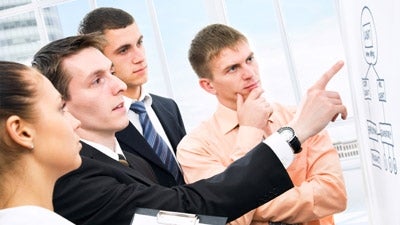 An online ad addressed to a
specific segment of your market
is a double-edged sword. While a targeted ad can positively influence the buying behavior of your audience, it can also cause the rest of the market to feel disconnected when they don't see how the ad is relevant to them.
And where there is disconnect, there can also be a limitation to the number of leads you can generate. Scarce leads can indicate that
your ads may not be as effective as you expect them to be
. When your ads are not doing their job, it can signify that you're not making the most out of the money you spent on your ads.
This then begs the question how you can further your online promotions so that your ads can generate more leads. One efficient way to maximize your ads and spawn more leads is through cost per lead advertising. In this article, not only you will learn what cost per lead is, you will also learn
how to make it work with affiliate marketing
so that you get the best out of every buck you allocate for your ads.
Cost per lead, also known as CPL, is an advertising pricing technique which allows you to apportion an exact amount for the leads that will be generated by the ads you post on other websites. Through CPL, it will be easier for you to monitor the number of leads generated by your ads. By extension, CPL can also help you determine whether the revenue these ads are earning you is commensurate to what you spent.
The good thing about CPL is that the returns you will get are guaranteed. This is because this method stipulates that you pay your advertiser only when a lead is successfully generated or, in some cases, turned into customers. In the case of affiliate marketing, an ad that has been clicked will redirect customers to your site. However, a lead can only be deemed successful when you were able to gather information from a potential customer—say, they signed up a form or made a purchase.
Another way of explaining CPL is that it lets you offset your ROI by spending first on lead generation techniques (e.g., advertising) and then earn the revenue when the leads you gathered accomplish a transaction such as a sale.
If you're looking for ways on how to incorporate CPL to your affiliate marketing program, here are a few techniques that can help you get started:
Overhaul your website.
If your website is going to serve as the landing page of the ads that you'll post on other sites, it only makes sense that you optimize it. You need to make it engaging enough to retain the customers' attention but it's equally important that you make available stuff that they can benefit from and look forward to.

You can begin by creating informative articles, white papers, and guides which they can download. You can also upload instructional videos or use infographics to explain more complicated subjects. In addition, you can start a community where your leads can interact with each other.

Invest in lead-cultivating programs.
A huge part of CPL has to do with getting in touch with your leads, so it's important that you devise a way of reaching out to them. It's highly likely that customers are willing to entertain communication through the means they supplied in the form. So whether it's an e-mail address, a phone number, or a mailing address, get in touch with them. You can base the kind of correspondence you'll make on the activity they did on your website. For instance, if they're interested with guides you can refer to them similar content pieces that they might be interested in.
Analyze your marketing techniques.
You should also measure how your marketing techniques are performing so that you'll know which of them you need to strengthen and which are the ones that are liked best by your leads. Say, your instructional videos generate you considerable traffic and leads. It might imply that you can have more successful transactions by putting this kind of material in the frontline.
Establish an outreach timeframe.
In a lead generation study conducted by IBM Cognos, they found out that replying to leads within 24 hours after they registered ups the chances of them making a repeated interaction. Instead of taking a long while to get in touch with leads, shorten their waiting period. You can also opt to set up a three-touch process where you're supposed to communicate with them thrice within one month.
Furthermore,
e-mail marketing
isn't the only way you can correspond with leads when you integrate CPL with affiliate marketing. Included in the channels that will help you advance CPL are social media sites, search engine marketing, and topic-based user surveys.
Optimizing Your CPL Strategy
Adapting CPL in your lead generation strategies doesn't mean it will work automatically. You need to keep in mind that for a cost per lead scheme to be effective, you need to optimize its components. As such, here are some modifications you can apply to your CPL strategy.
Provide active calls-to-action.
It's customary for affiliate marketers to communicate with leads via e-mail but the real test of your lead generation attempts is if your e-mail will make the readers carry out a task you wish them to do. As such, make your calls-to-action active and inviting. Make sure that your offer is clear and concise, using active urgent language to be able to capture your reader.
Monitor your click-through rates.
Another thing you need to make sure is that your e-mails are being read. To make sure that your leads will read your message, compose a compelling and personalized letter for each one. You also have to monitor how much response you are getting from all the e-mails you sent. Track the clicks generated from e-mails and if they've been opened by the leads. E-mails with engaging subjects and message have high chances of being read. On the other hand, if you have a high percentage of ignored e-mails, you should rethink your marketing spiels and draft a more gripping one.
No matter how effective an advertising technique claims to be, you need to remember that it's still going to take a lot of labor to actually make it work. The cost per lead strategy is an efficient way to maximize what you're spending on each lead. Nevertheless, this technique requires you to be creative when it comes to the part where you need to communicate with leads since it's the gateway for you to turn them into customers.
Published: October 14, 2013
2538 Views