Radio Still Scores for Local Advertising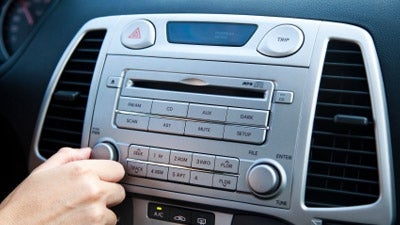 Remember radio? It's that dial-type listening device on your car's dashboard. Have you turned it on recently?
Well, it turns out that more than 90% of Americans listen to the radio each week—tuning into AM/FM stations for over two hours per day. That makes radio the second-most consumed form of media after TV. And, it isn't even a digital marketing channel!
According to
Nielsen's Q3 Cross-Platform report
, the average American consumes almost 60 hours of content each week across TV, radio, online and mobile. Traditional television takes top spot, followed by radio, collectively totaling 49 of the 60 hours. The balance is comprised of digital channels. Does this shock you?

So, where does this leave your business' or nonprofit's marketing strategy?
If your organization
targets local audiences
, then considering radio spots in appropriate time slots may be a very good option. The report indicates that "audio consumption reaches a plateau in the morning hours, peaks around noon and then stays fairly constant through the day before tapering off as people start their evenings and morph into television viewers."
And, radio can be a
less costly advertising medium
than you may think, depending on the location. Nonprofits can also have an advantage of asking for PSA (public service announcements) spots in addition to paid ones.
Check with a professional media buyer to guide you. If you need a recommendation, ask me.
To see more statistics about radio advertising,
check the fact sheets
on the Radio Advertising Bureau's Web site.
Have you ever used radio advertising? What were your results? If not, what held you back?
Published: December 12, 2013
1656 Views