Effective content marketing is less about volume than it is about the targeted alignment of content with a customer's needs. Amazingly, those needs can be met without spending a lot of money.
Ardath Albee, CEO of Marketing Interactions, a content marketing firm, says, "Successful B2B marketing involves delivering the right content to the right audience at the right time. Timing is everything, and the right message can help a company solve the problem they're trying to solve in the buying process."
Compelling marketing strategies to be considered in reaching that target audience include:
Reaching and Tracking Your Target
The
B2B Lead Generation Guide
is a good place to start in finding the means to uncover, track and work with companies you are targeting. Likewise the
PPC Management Guide
can help a business adopt best practices and market strategies in identifying pay per click trends.
Both guides get into the specifics a business needs to consider in hitting their target audiences and creating brand awareness.
Make It Easy on Your Audience
Today's business climate is interactive. People don't want to spend time or energy having to find your message. Visually appealing blogs and content, compelling headlines and spot on messages are critical in putting the right foot forward. Remember, while sizzle is important, there needs to be steak behind the pitch.
There's more than one way to skin a cat and to reach your audience. Use the social media tools of Facebook, YouTube, and LinkedIn, among others, to communicate your message. Create content that demonstrates your company knows its stuff and can help people solve their problems. That is where a consistent message comes into play. Advertising Age says that message should be extended to other mediums as well, like video interviews with the CEO, strategic white papers, and keynote speeches.
Building relationships of trust still matters. People like it when you value their time and attention and don't clutter them inappropriately with needless information.
B2B Marketer Dawn Westerberg said it's critical a company find out the who, what, why, when, where and how of their prospects, before they can relieve their pain points.
Heather Meza, head of Digital Media Solutions for Services for Cisco, said one of the secrets of dealing with people is being human. She said businesses need to throw out the concept of B2C and B2B and make it P2P (people 2 people).
"We're all human beings in this world; we're still people with needs and commonalities. It's important for us to be true to ourselves," Meza said.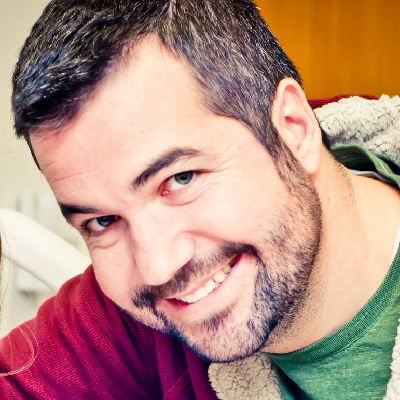 Author: Mike Templeman is the CEO of Foxtail Marketing, a digital-content marketing firm specializing in B2B SaaS. He is passionate about tech, marketing and small business. When not tapping away at his keyboard, he can be found spending time with his kids.