A complimentary half-an-hour or one-hour consultation is a marketing tool that many service providers implemented as part of their customer acquisition strategy long ago. While it is an easy and investment-free way for a potential customer to learn about your business approach, many companies are not employing this tool right. Half-an-hour with a potential client on the phone is an amazing opportunity to prove that you are an expert in your field.
Confidence in your knowledge and experience, in turn, is a strong argument for that potential client to do business with your firm. Nevertheless, many businesses conduct free consultations in a way that repels prospects. If free consultations do not turn into business, review your strategy—you may be doing one of the following mistakes.
You use a free consultation solely to advertise your business
When people need help and sign up for a complimentary time on the phone with an expert, they look to assess what the market has to offer and to choose the best service that solves their problem. Will you voluntarily spend thirty minutes to listen to an advertisement? I guess the answer is no.
Provide what you promised—valuable advice. Don't start a conversation bragging about your achievements. Usually, a prospect signed up for a free consultation on your website or through a referral, so he or she already had a chance to learn about your accomplishments.
You spend all time discussing your pricing or services
Don't go into details about services that you provide unless you were asked to do so—all information about your firm should be available on your website. In the beginning of a conversation, explicitly state that you would like to maximize the value that a person gets in the allotted time and will not waste his or her valuable time by going through your business's description or pricing.
Politely offer to answer any questions about your services in the end of the conversation.  This way, a person will know that you are there to help and that you mean business. Will a potential customer believe that you can allocate your time efficiently when he or she hires you if you are not able to do so during the first encounter?
You express an expectation to get a prospect's business right away
Obviously, you offer a free consultation to get more clients, but don't expect to get business in return right away. Yes, some people will call to get a free advice without any intentions to continue working with your firm. However, if you provide valuable information and demonstrate your expertise, people might refer their friends to you. Furthermore, they can leave a positive feedback online. Don't try to figure out how determined a person is about getting a professional help. Instead, make sure that you understand what challenges he or she faces and try to be of a value as much as you can in a given time.
You demonstrate how your service helped someone else instead of providing a promised advice
Unless you both agreed on this beforehand, don't try to turn a free consultation into a demonstration of your product or service. Some businesses offer a free evaluation of a website, resume, etc., but in fact what they want is to immerse a potential client into using their product or service without providing any advice. If a person signs up for a complimentary website evaluation, he or she wants a complimentary website evaluation (straightforward, isn't it?).
Avoid spending all time to showcase how your service helped other people. Such experience will leave a bitter aftertaste from interacting with your company, and, most probably, will not turn a prospect into a new client.
You are afraid to provide an extra service for free
Some professionals believe that if they give too much information, potential clients will get all they need and will not have an incentive to continue working with a firm. It's a tempting misconception. In fact, these thirty minutes are all you have to prove that your service will provide return on someone's investments.
Unless all your knowledge and expertise can be shrunk into a thirty-minute consultation, don't be afraid to demonstrate what you really can do for their business. It is important to impress a person enough, so he or she believes that your offer has a value for his or her business.
In summary, always deliver what you promised—if it's a free consultation, than it should be a free consultation that is as good as a paid one. People have access to an enormous amount of information. Use a complimentary consultation as an opportunity to prove that your expertise is of value and can't be substituted by reading a few online publications or going to DIY websites.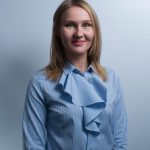 Author: Anna Slyusareva is a marketing professional with vast experience in developing and executing brand strategy for both Fortune 500 and early-stage startup companies in the U.S. and Europe.
Twitter: @AnnaSlyu, LinkedIn: annaslyusareva