Email Marketing or Social Media Marketing?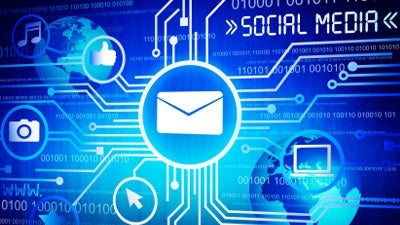 The whole world seems to have been bewitched by the power of social media. However, as a startup business entrepreneur or a small business owner you are more concerned about a marketing tool and system that will fetch you high revenue for minimum costs. Studies say that the "outdated" marketing tool called email is more powerful to attract customers in a B2B setup when compared to its new competitor—social media.
According to the latest research done by the predictive analytics firm Custora,
customer acquisition power through email
has quadrupled in the last four years, and presently accounts for almost 7 percent of customer acquisitions. While organic search accounts for 16 percent of customers acquired, popular social media networks like
Facebook
relate to 2.42 percent and
Twitter
goes further down.
Although social media is a great tool to engage with your customers, statistics show that it is still way behind the power of email when it comes to direct sales and marketing. The main reason why email is more powerful is because it is permission based. You have the right to enter the terrain of your customers to speak to them about your services and products and not just cold calling them every time you release something in the market. And with smartphones, people are hooked 24×7 to check out what's going on.
Moreover, emails have a higher customer lifetime value. When someone gives you permission to drop details of your services in their accounts, there is an immediate and long lasting relationship created between the two. This long term relationship can be utilized to reap profits for the organization. Statistics say email delivers 12 percent higher CLV than the average social media channels, where Facebook is 1 percent below average and Twitter 23 percent below the average return.
Counting on these parameters, it is justified to say that email marketing is competing steadfastly with social media. These days, small businesses are trying to look out for simpler marketing tools that utilize the power of social media and email marketing together to target their vast audience. The web market is flooded with a number of apps that aims to club social media and email marketing together for small businesses. Recently I came across a wonderful app called
Optyn
, which helped me to understand that marketing can be easy and fun over the web. Here's some features I really liked.
Design your own newsletter: There are many apps that gives you a standard framework to design your newsletter content. You just upload your customer list, create your content, decide if you want introduce an image, and all you need to do next is just click send! The genie does it all for you. Another important feature of the app is it helps you to send out singular messages across your diverse range of audiences. So you can plan for all as you want to proceed ahead.
Content is king: Well, we all have heard this before. But what really made me love Optyn is it really has the social media style to it. Most of us give Twitter and Facebook a few lines about our statuses, not an essay; with Optyn, you can do the same. Just tweet or update about your new product or service and there you go! Your content is ready. Instead of long newsletter formats and big paragraphs, sharp and crisp content is all before you to reach your audience.
Jack of all trades and master of none: Yeah, with Optyn this is the best thing that I have found. You don't need to be a marketing specialist to think and send out your newsletters. Nor do you have to be a geek who loves coding and is well acquainted with HTML codes. Nor do you need to be a researcher who needs to dig deep every time into the results of the campaign. The app does it all for you. What more can we expect in this fast developing world!
While both email marketing and social media marketing are competitors, in another way it is like bread and butter, which are dependent on each other. Try out Optyn and share your feedback.
Published: November 19, 2013
2967 Views