Business media is overflowing with advice about new marketing and sales strategies that result in a satisfactory ROI. There has been a lot of talk lately about the power of Big Data and complex analytics, about multiplatform and omnichannel reach to potential customers, while "stellar customer experience" is on everyone's lips.
However, entrepreneurs and managers of small or new businesses have yet to find an audience and develop a customer base and the most affordable solutions are cold emailing and cold calling. But which of them is more effective and when?
I researched a few reports and opinions from the industry's relevant publications and below is a summary of what I learned, with some useful links for further study.
The Statistics
If we take into account recent numbers from Radicati Group ( and by recent I mean early 2017), there is an amount of  269 billion emails sent per day, while a survey updated in mid-2016, conducted by software company Adobe Systems Inc., shows that U.S. workers spend a significant amount of their daytime on email. To be more specific, they spend an average of 6.3 hours per day, almost equally split between personal and work email.
To approach more specialized statistics, e-mail is the most influential source of information in B2B communication, after recommendations from colleagues or industry gurus and it is also preferred by business professionals, according to Hubspot. Hubspot also reveals in this infographic backed by multiple references that just 1% percent of cold calls result in an appointment.
Explore the Preferences of Your Target Audience
The conclusion seems to be obvious, e-mail offers you a large pool of users and shows increased popularity among peer entrepreneurs and consumers. And though it's important to keep up to date with the market's trends, it's better to avoid generalization and build strategies knowing your target inside out.
Millennials and younger generations are digital enthusiasts, but older generations have formed professionally in a time when a personal approach was not only a proof of real interest but also a sign of respect. Consequently, entrepreneurs and marketers should segment target audience and address different sections in a personalized way. And often, these two strategies are just a part of a bigger picture, which also involves different social media channels.
In this detailed Kissmetrics article, Greg Pietruszynski,  CEO & co-founder at Growbots,  describes a few well-documented action plans to build a database of relevant contacts and also comes with some "recipes" for successful engagement. His advice is to use data extractors in order to find contacts of people interested in your field of work on websites like Yelp, Quora or GiftHub.
A Small Business Approach
When it comes to small businesses, choosing cold calling or cold emailing also depends on the company's resources. Cold calling campaigns need investment in trained personnel. Phone talks allow improvisation, tone adjustment, and better human connection, but you need an experienced sales representative, who is a good listener and a fast –thinker, in order to achieve results.
Nonetheless, effective e-mailing is based on the use of analytics and automation. Also, marketing e-mails are now expected to be beautifully designed and smartly written, so your marketing person has to be a good storyteller, who knows how to combine words and visuals.
E-mail is also a better-controlled process: you can review it many times before hitting the send button. This piece from Salesfolk will help you properly review and adjust the content of your emails.
Of course, advice also depends on the evolutionary stage of the business. If you're just emerging, consider cold calls for your first appointments. Once you've earned your place on the market, you'll be able to approach more people by e-mail.
Conclusions
Cold emailing is often the first step to calling. From this LeadiQ post we find out that that only 1 conversation out of 80 turns into an appointment, while 40% of those scheduled for a meeting won't show up. But after answering to initial e-mail, people are more likely to pick up the phone. So for a small business with a small team, it's better to start with a call list preselection by sending cold emails.
All things considered, there's no winner in the cold calling vs. cold emailing competition. In the age of customer experience and personalization, defining your audience and segmenting it for proper targeting is the best starting process in your marketing and sales approach.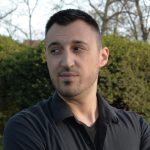 Author: Philip Piletic's primary focus is a fusion of technology, small business, and marketing. He is an editor, writer, marketing consultant and guest author at several authority websites. Philip is in love with startups, latest tech trends and helping others get their ideas off the ground. Informational credit to Stripo for their help with this article.