With the reference of a recent survey conducted by United Nations, world population has become more than seven billion. The other fact is, from these seven billions inhabitants of the Earth, approximately two billions of the individuals are using smartphones.
Due to the courtesy of such massive coverage, the marketers always urge to seek the ways to target the smartphones users. Meanwhile, most of them are intimidated by mobile marketing as they think that it is a quite complicated and technical process.
Interestingly, The Fortune 500 companies are investing their millions of dollars in mobile marketing. This devotion reveals the influence of mobile marketing. But the thing is, you don't have to be a billionaire to embrace this approach.
So, here we are going to discuss the seven adequate ways to grow sales via smartphones.
Perceive the Circumstances
To learn the basics of mobile marketing, you just have to understand its essential tools. There are only eight basic tools in mobile marketing. These are mobile responsive websites, texts, mobile ads, paid searches, smart apps, LBM (location-based marketing), NFC (near-field communication) and QR codes. All you have to do is to understand and exploit the maximum outcomes from all of these resources.
Responsive Website
To reach out the maximum audience through smartphones, it is essential that you must possess a responsive website. As the majority of the internet community are using mobile applications to access the web, so it's ideal to have a responsive internet site. Having a responsive website will enable you to target the more audience.
Embed QR Code
Not often, but QR code is also an active approach to engaging the audience. You may insert the QR code with your digital media like signatures, videos or business card. You may direct the QR code according to your desire. Either you want your audience to find a greeting video or a link to your company website, it all depends upon your choice.
Launch Banner Campaign
One of the most efficient and secure ways to grow your sale is to start a banner campaign. The mobile banner campaign is the simplest thing you may do while doing marketing via smartphone. You may hire some of the ad company and ask them to launch your mobile banner campaign. And at the very next day, your banners will be there all of the mobile worlds.
Integrate Your Banners in Your Emails
Linking your banners in your email is also a healthy practice. Email marketing is one of the most shared and progressive approaches in the marketing world. To produce more out of it, you may embed your mobile banners with your emails.
Deploy Your Smart App
A study declared that most of the people do search the product they required on the web before going to market. Moreover, the majority of the people go with online shopping. So, it is handy to practice to have a smart app. You may contact the app developers for this purpose. Then all you have to do is take your app to the app store. As the people will access your app, they will surely use it hence your sale will surely enhance.
SMS Campaign
SMS campaign is always underestimated in the mean of marketing. A simple SMS campaign can ease you to aware your targeted customers in the more sophisticated way. As it always produces the rapid response that is why the medical institutes, airlines or even restaurants are using SMS campaigns to inform their customers at the right time. In the same way, you may also use such campaigns to grow your sales. Several forms offer their services to run such sort of campaign at affordable prices.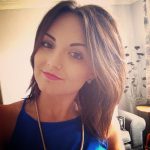 Author: Emma Miah is an entrepreneur, social media enthusiast & blogger. She invests in people & great ideas to make social technology easy for people. Emma has been studying internet marketing and tech startups for years and loves to read and write about technology, marketing, women's fashion, health, lifestyle, tip & tricks and gaming to share her knowledge and expertise. Follow her @emmamiah_85 on Twitter & @emmamiah85 Facebook.