Every day, the average adult consumes almost 10 hours of media and views about 360 media ads, according to research conducted by Media Dynamics. With so many media messages, your business may need to take extra steps beyond posting new content to be seen and heard above all the noise. Gain brand exposure without breaking the bank through the following:
Google AdWords
Social Media Ads
Website Listings
Partnerships
Industry Awards
Google AdWords
Focused primarily on keywords, Google AdWords enables brands to advertise across the Web, including on search sites, mobile devices and websites the target audience visits. Through Google AdWords, you can set your own budget and only pay when the ad is clicked. As you begin and deliberate where your ads will appear, consider who your consumers are and the best way to reach them. A flower shop, for example, might choose to show ads on wedding planning or anniversary planning websites.
Social Media Ads
While each social media platform offers different forms of paid advertising, they all have one thing in common: advanced targeting options. Specify who will see the ad based on demographics, location, interests, behavior and customization. Real estate search engine Estately used Facebook Promoted Posts to share its blog "37 Things You Should Know Before Moving to Seattle." The blog was aimed at Seattle sports fans and then promoted to users who have the Seahawks listed as one of their interests on Facebook. Estately spent about $100, and over 30,000 users saw the post, resulting in 8,500 Likes and thousands of site visitors.
Website Listings
Advertise your business, often for free, by listing your website on directories. Post your company information on popular sites like Citysearch and Yelp.
Partnerships
Partner with other brands and cross-promote to reach an audience twice the size you have currently. Make sure to collaborate with brands that complement yours. For example, recognizing that weather conditions affect the home and home improvement projects, Home Depot and The Weather Channel developed a partnership. What started as a brief Home Depot television series on The Weather Channel has grown to mutual website integration, a shared mobile app and over 10 years of continuous cross-promotion.
Industry Awards
Most industries give awards, and along with that comes attention. So find out what awards your company is eligible for and apply. Privately held companies, for example, can apply for a spot on the Inc. 5000. Upon making the list, winners receive media exposure, a company profile page on inc.com and coverage in the Inc. Magazine as one of the fastest-growing privately held companies in America.
Maintaining visibility online continues to become a greater challenge as media expands, but it's not impossible. Use these affordable approaches to make your brand known.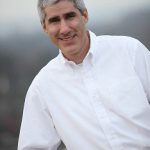 Author: Phillip Thune is the Chief Executive Officer of Textbroker, which he joined in 2010. Textbroker has grown dramatically as demand for content marketing has increased across the world. Prior to Textbroker, Mr. Thune was the CEO of HireMeNow.com and President of MIVA (previously FindWhat.com), where he helped grow the company from 35 employees and $500,000 in annual revenue to 500 employees and nearly $200 million in five years, raise over $34 million dollars, acquire five businesses for a total of $230 million, and achieve a market capitalization of over $700 million. Mr. Thune also helped lead two different radio broadcasting groups which were among the 25 largest in the U.S.