Lead generation is the basic fundamental step for small business growth. Without high quality leads from strong prospects, it's difficult for a small business to grow and achieve higher altitudes of success.
Then, how can a small business capture strong leads? Here are a few strategies for small businesses to capture new leads and nurture them into sales.
1. Discover Your Small Business Target Audience
Identifying the right target audience is the key step for small businesses in the lead generation process. Without knowing who your ideal customer is, it's impossible to reach the right audience and sell your products and services.
So, it's important to research about your target audience and come out with a vivid picture of who your customer base is, where they live, what are their tastes, preferences, interests and purchasing habits as well as what their source of income, lifestyle, and personality are.
You can use Customer Relationship Management (CRM) analytical tools to get an idea about your customer's age, tastes, preferences, purchasing habits, behavior, personality, source of income, geographical location etc.
Keeping all this information in mind, you can make the best use of CRM solution to get a view of what type of clients have responded to your most successful marketing campaigns. You can carry out this research much further and collect additional customer information using forms, surveys and event registrations.
2. Design Killing Promotional Methods
Yes! It's important to identify the right audience. But, in order to sell your business products and services in front of a bunch of customers, you need to devise an effective promotional marketing plan to market your business products and services.
Some of the best ideas to promote your company products and services are: Facebook targeted ads, paid advertising, writing a blog, current customer referrals and testimonials, creating video content, industry events, pay per click (PPC) advertising, and traditional advertising.
3. Collect and Record Customer Data
Besides identifying the right customers and designing a killer promotional plan, it's important to store and record collected customer data on a single interface. The best application to store your prospect's information and personal data is CRM software. It not only allows you to save the customer data, but you can have access to the customer information at any point in time and from anywhere in the world. You can even keep track of your potential customers buying habits, purchase patterns, customer behavior, age, tastes, preferences and geographical location.
Providing an access to the customer data helps you to cultivate and develop strong business relationships with your clients and customers. You can even segment your customers into different targeted groups and can send them personalized marketing messages and emails.
4. Leverage Social Media to Build New Contacts
Social media is a great platform for small businesses to generate new leads and develop sales conversions with prospective clients and customers. You can create a Facebook business page, Twitter profile, LinkedIn company page and a YouTube channel to produce attractive and engaging promotional video content.
If you have your customer data in a CRM system, you can go beyond and utilize the solutions of social CRM software to know more about your customer touch points. You can keep a track on your customer social conversions about your brand, know more about your customer current tastes, interests and buying habits.
The more you know about your customers, the better you convert them into leads and maybe in the future as a brand advocate.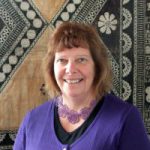 Author: Rachel Smith works for SutiSoft, Inc as a web content writer. Rachel covers business, technology and SaaS trends.