It used to be that when consumers wanted to know about a product or company they would go to the library to conduct research and make educated decisions on the types of products they should purchase. As public libraries continue to see less foot traffic, we can ask the question, where are consumers going to conduct their research and decide what kinds of services they need? The answer is simple: the internet. Did you know that about 80% of business transactions start online? How can you generate those types of business leads for your company? Easy. Social media.
Understand Your Audience
Social media isn't the place for people to spout out long novels or an excess amount of content in order to reach their audience. In fact, social media is quite the opposite—write short, simple, and succinct content that you know your audience will understand. And for the love of all that is holy, remember to use vocabulary that the average reader can wrap their head around.
Don't Look Desperate
Nobody wants to look desperate on Facebook, Instagram, Twitter, or Pinterest. Although it's good to post often, posting excessively will only lead to people ignoring your posts and ultimately unfollowing you. If you want lead generation, post frequently but not several times a day.
Create Conversations
Because social media isn't just one sided, creating conversations around your posts will help with lead generation. For example, if you release a new product, ask for people's opinions and seek honest feedback. This will encourage people to research your company and ultimately turn them into informed and educated leads.
Learn from the Best
Is your competitor producing more leads than you? Are they better at using social media? Learn from the best—look at their tactics and apply them to your social media campaign. If they're doing something right, you might as well indulge in their secrets.
Hop on the Trend Wagon
Notice something is trending on twitter? Is there another Ice-Bucket Challenge that is taking over Facebook? Don't ignore it! Hop on the trend wagon. Trends are a great way to engage your followers and lead them to your website and/or description page. For example, if they're already looking at something that's trending on Facebook and they see your name pop up, it's more probable that they're going to look at what you had to say.
Nudge, Nudge
Sometimes, people need a nudge in the right direction. When it comes to social media, nudging consumers to take action is pretty easy—just use a call-to-action or write some really engaging content.
Prompt
Social media is one of the easiest ways to gather leads. How exactly? If you prompt a lead to share more of their contact information with you, you instantly have access to additional ways to reach out and contact them.
Link it Up
If you want more leads, adding links to your website and other social media accounts is one of the easiest ways to do so. Not only are you going to get more leads, but the quality of the leads will be better. For example, if you link your Facebook directly to your website's About Page, your lead will automatically be connected to a wealth of information including your company's mission statement, product information, and any other relevant information.
Giveaways
As much as we pretend like we live in a world that isn't focused on materialism, it still exists. People love free stuff. If you want to create more lead gen in a small period of time, host a giveaway and require everyone to follow your social media accounts, blog, and share something about your business in their newsfeed.
Hashtag Central
Hashtags are a great way to increase the searchability of your brand and reach more followers. Be clever with your hashtags and include the names of certain ad campaigns that you are running.
Social media is accessible to virtually everyone—anytime, anywhere. Take advantage of this fact and use social media to better your company. From hosting giveaways to understanding your audience, these ten tips are a great way to generate more leads on your social media accounts.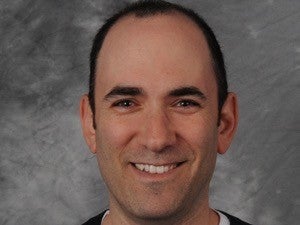 Author: Dan Rosenberg is the Director of Marketing at Cash for Cars and has been in marketing and the car industry for many years. When he isn't involved with cars, he is a writer and comedian on the side.