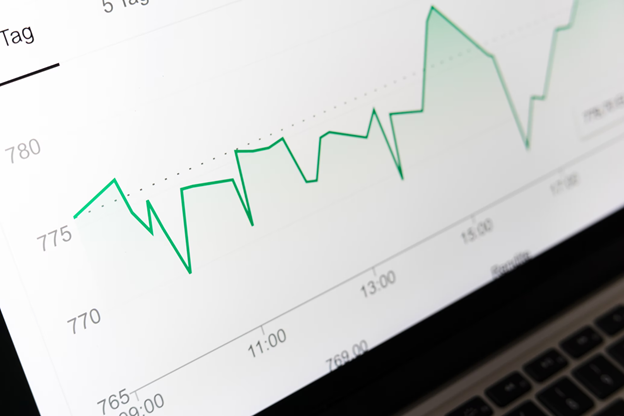 Image source: unsplash.com
Tracking consumer behavior is an important marketing component for any business. It allows you to take a closer look at your customer's motivations. These are usually what impact their buying decisions.
This gives you valuable insight into your own business. It can also provide essential techniques to drive business growth.
This article outlines the importance of understanding consumer behavior. This can help you improve your business to cater to your customers better.
Personalize Your Content
If you understand your customer's preferences, it's easier to personalize your content. Since you know what your customers are looking for, you can adjust your services to suit their needs.
Thirty-three percent of customers abandon a business relationship because of poor personalization. The number highlights the importance of knowing your customers and their unique preferences.
Keep Yourself Informed
Tracking consumer behavior can help you know what is happening. It keeps you informed about matters that can impact your business.
You can use quantitative and qualitative data analysis tools (like these) to study consumer behavior. These are tools that inform you of:
Fulfilled goals – measure goals like the number of visitors who signed up for your service.
Bounce rates – measure the number of visitors who left immediately.
Events – know who took a particular action, such as sending sign-up forms.
These tools can tell you exactly how your product is performing.
User behavior analytics (UBA) is the act of combining qualitative and quantitative analytics. UBA allows you to understand your customers better.
The aim of using UBA is to give you unique customer information. With UBA, you can:
Find unique opportunities to improve your business
Determine usability issues
Understand your target audience
Predict Market Trends
Consumer behavior can help you detect shifts in market trends. If you study consumer behavior, you'll know that 77 percent of buyers are into healthy foods.
Predicting market trends can also help you save money. If you know the trend, you won't waste your money on products that customers won't buy.
In summer, you won't waste your resources on a product that won't sell in the hot weather. Based on consumer behavior, you can have a production strategy that can help you save money.
Improve Your Customer Retention
Attracting new customers is vital for business success. But, it's essential to keep your existing loyal customers, too.
Tracking customer behavior can help you improve customer retention.
If you know your customer's unique needs, you're able to provide personalized services. Doing this can make your customers feel recognized and acknowledged.
Learn Your Customer's Buying Patterns
Tracking consumer behavior can help you identify their buying patterns. Doing this can help you learn what compels a buyer to buy your product,
You'll learn which customers only consider the product price and no other factors.
This information can help you adopt appropriate marketing techniques. You can focus on the factors that influence your customer's buying behavior.
Differentiate Your Customers
Consumer differentiation allows you to distinguish a consumer from other consumers. This can help you divide your consumers depending on their behavior.
Tracking customer behavior can help you in this effort. It can show you that each group of consumers are different. You will know they have different needs and wants.
Being knowledgeable about the differentiation of each group of consumers is essential. It helps you create marketing strategies that can appeal to different consumer groups.
This can also help expand the range of your services. With consumer differentiation, you can serve a wider group of people.
Support Product Innovation
As a business owner, you'll work to improve the success rate of your new products. You can support this effort by tracking consumer behavior.
For example, Nike learned that most of its customers aren't athletes but people who want to be one.
So they launched a campaign called "Find Your Greatness." The campaign promoted the aspirations of being an athlete.
The campaign didn't only focus on athletes. It focused on all people regardless of their physical capability.
The Bottom Line
Remember that your marketing strategies can affect the daily lives of your customers. They are a source of information when you introduce new products in the market.
Your marketing tactics can impact how your customers perceive things. They can also affect their beliefs, thoughts, attitude, and their buying decision.
This highlights the importance of consumer behavior concepts to marketers and salespersons.
You offer products and services to address the demands and needs of your customers. It's only logical that you must market them the right way to achieve your business goals.
Tracking consumer behavior helps you know factors that affect your customer's buying decisions. If you fail to understand the elements, you may not meet your business goals.
This is why it's crucial to learn consumer behavior. It allows you to identify what your target audience wants. It is not only vital in the acquisition phase. It can also help you keep loyal buyers.