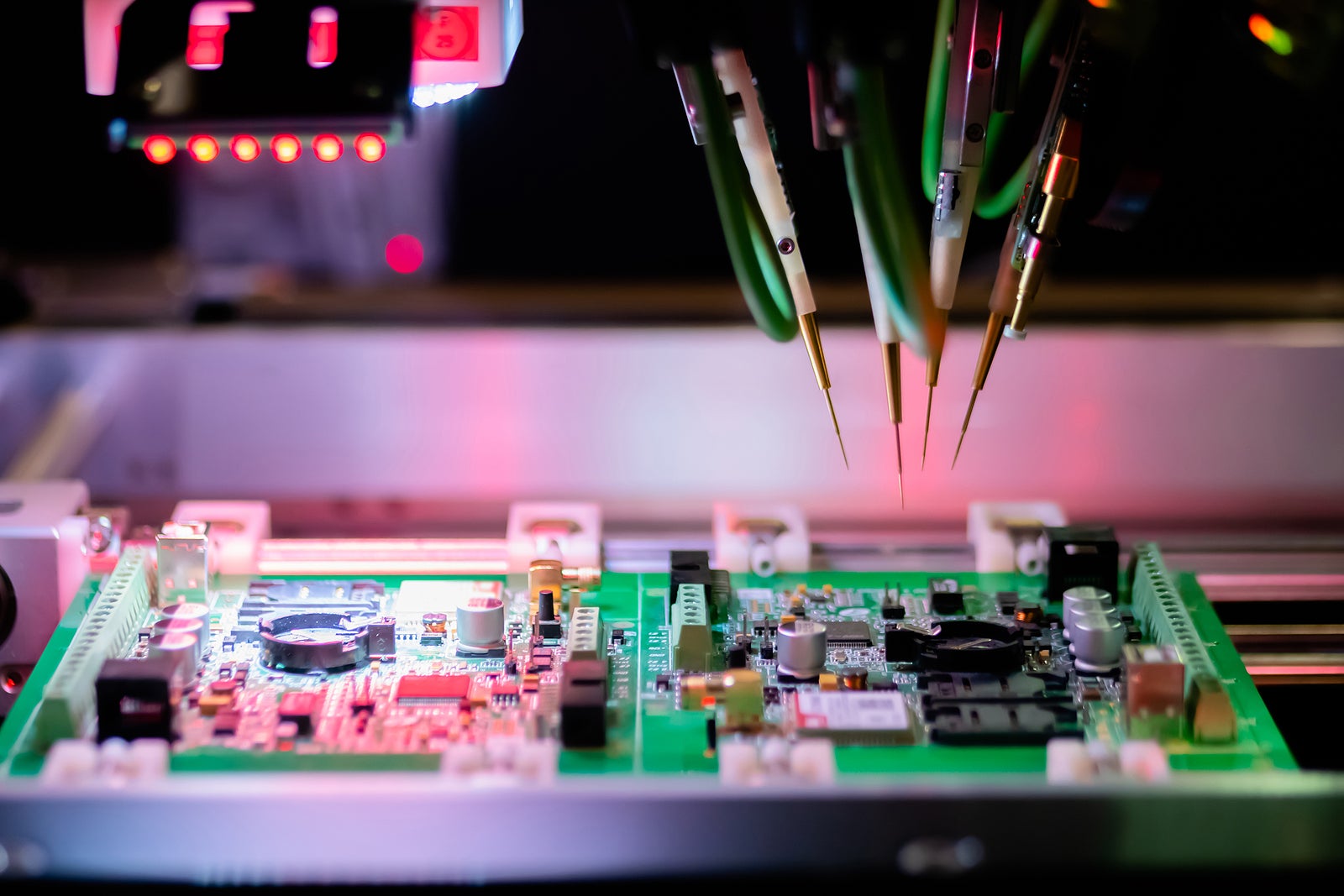 Market trends indicate that most businesses are moving from manual testing towards automated testing for most of their test coverage. However, as more frequent deployments necessitate increased automation, many manual testers worry about their future role in the development process. 
Technical skills, especially those related to automated testing are becoming more critical than ever, particularly with the growing interest in DevOps. Roles and responsibilities are constantly evolving, which should not surprise anyone working in the technology field. We must continuously adapt to remain relevant and in demand.
Despite this, the majority of manual testers' core competencies remain as relevant as ever. The ability to rapidly acquire knowledge of application workflows, collaborate with diverse team members , and comprehend customer inputs are critical skills in a DevOps environment.
It is prudent to develop a strategy to guide you through the inevitable changes. We recommend one of the following four routes:
Rise above the rest: Rise above the competition and establish yourself as the organization's leading manual tester. As the number of manual testers grows, the tester with the most advanced skills will undoubtedly be the last one standing. Whether it's testing proficiency, business process understanding, or familiarity with your company's tools and infrastructure, being the best will only increase your job security.

Move with test management: Progression to test management requires an increase in responsibilities and expectations. However, this move may be more feasible for those with specific skill sets than transitioning into a more technical or automation-oriented testing role. 

Change to a different contributor role: Many people believe that transitioning to a technical or automation role is the simplest way to ensure future job security. However, testers can frequently find value in a variety of other critical roles with minimal upskilling. For example, business analysis and product management are all often targeted roles by testers. 

Do not stick to just the usual:

Manual testing's future may be more specific

than the rest of the market, depending on your organization. Your job security may be assured as long as you remain with your current employer. However, keep in mind that if you need or want to enter the job market, your prospects may be more limited if you do not invest in skill development.
Testers should plan for the future and ensure their skill development is aligned with future demands. We've included our top suggestions for things to begin, stop, and continue doing during these times of transition:
What to do first
Seize every opportunity for personal development: Most companies offer numerous development programs. Take advantage of these opportunities by exploring free/low-cost online programs offered by providers.
Seeking advice from others: Look around at others who have achieved success in roles that interest you. Recognize their development path, the roadblocks encountered, and the realistic timelines associated with any role changes you may consider.
What to abstain from
Refusing to take on additional responsibilities that are "not your job": within reason, it's not a good idea to take on too much additional responsibility. However, these opportunities to grow your role can frequently provide invaluable development experiences and help you cement your team's importance.

Establishing boundaries around your strengths: it's always a good idea to play to your strengths, but don't rule out anything you've never tried. Many people will self-identify as "not technical," "not management material," and so forth, but have never taken the time to understand the requirements and assess their capabilities truly.
What to continue doing
Curiosity: Dig deeper to gain a better understanding of how systems and processes work. Testers are naturally curious, and asking why will aid in developing your overall knowledge and contribution to the organization.

Collaborating with other functions: Testers are frequently used to liaison between development and business. As agile methodologies become more prevalent, the need for collaboration increases proportionately. Facilitating collaboration is a simple way to ensure your inclusion in agile teams.
Wrapping Up
When organizations seek to move into automation, please do not panic, do not abdicate your current role, instead redefine it. Terminologies like DevOps, Modern testing trends are inclusive in a time of change, not just for manual testers. However, change brings with it a plethora of new opportunities for those willing to seize them. Confronting this insecurity and adapting to the future may mean the difference between long-term success and failure. Take action and keep an eye out for opportunities to capitalize on these exciting times! Make your way to collaborate with the automation team and work together to deliver a better and robust product.
Published: August 18, 2023