10 Ways to Offer Your Sales Team Awesome Incentives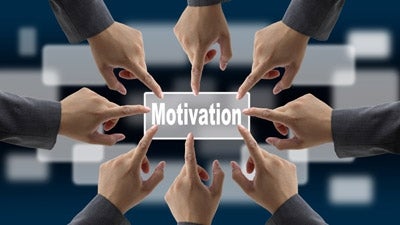 Who doesn't love to work towards an incentive? It helps keep up motivation, determination, and a little competition can always be healthy. Offering exciting employee incentives is a great way to keep your team doing its best, and the better the incentives, well, the more willing they'll be to work towards them.
Need some suggestions on how to offer some awesome incentives to your
sales team
? Check these out.
1. A day off!
Everyone loves a day, or an afternoon, off. What better way to provide an incentive than give the winning team or individual a day or afternoon off (or a few)? After all, they probably deserve it, and since they've worked so hard to meet goals, it won't hurt their productivity.
2. Vacation hours
Maybe it's not a specific day or afternoon off, but you can award them extra vacation hours. These can be tagged on to a vacation or used to just have some time away from the office when they want or need it.
3. Gift cards
Everyone loves a gift card, whether to a specific restaurant, Starbucks, or a general money gift card. You can also buy these in increments that fit the task; go big for closing a big account, but a small one is nice for meeting those smaller, in-between goals.
4. Dinner out
A nice incentive is taking the team or individual out to dinner. Not only is a good dinner incentive in and of itself, but spending time with them will show you are interested and value their work.
5. Dinner out for two (without you)
A gift card for a nice restaurant so your employee can take a spouse or partner out and enjoy a lovely evening is great incentive.
6. A catered lunch
Again, this can fit a team or an individual, and having a delicious
lunch
brought in can brighten anyone's day. It can also fit most any budget.
7. Flextime
Maybe time off isn't the best for your company, but you can offer flextime as a reward – let them come in late, leave early, or create a schedule that works for them for a specific time period.
8. Casual day
This one costs you nothing but will be a great incentive to meet those goals for your team. You can set the day or let them choose – everyone loves dressing down if it's not the norm.
9. A trip
As for the big rewards, not much beats a reward trip for those who meet goals. The bigger and more lavish the better, but it does depend on your budget. Use reminders throughout the year to tease your team about the trip and make it well worth their hard work.
10. A VERY nice gift
Think about what your sales team would like and gear it towards personal interests. Things could range from an iPad to a weekend away to a winery to a month of massages. Think useful and current; gear it toward your team members and they'll work hard for it.
The key to team incentives is to offer rewards that your team wants. If it's not appealing, it won't work. But to offer desirable incentives will increase
productivity
and motivation – two very important things for meeting those all important numbers.
Heather Legg is a freelance writer who covers a variety of topics including small businesses and business people such as Steve Wynn.
Published: July 10, 2013
9874 Views