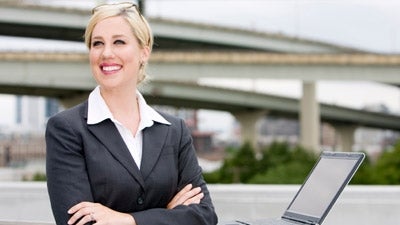 As a small business owner, it's easy to get caught up in the excitement of an average day. Especially when work piles up in and around the office, entrepreneurs don't always take the time to consider the long term impact of what they're doing. Here are a few things to keep in mind that will help you promote the long term success of your business when the going gets tough:
When you're busy with work and expect to be for the foreseeable future, you might notice that you have not been actively communicating with your employees and customers. Maintaining a steady stream of communication is essential to creating lasting business relationships. As a general rule, if you don't have to time to communicate with the people you work with, make time. A small business owner might not be required to report to anyone, but that doesn't mean he or she should not actively engage others. The value of maintaining strong business relationships will pay dividends down the road when you reach a clearing in the work load.
As your business evolves don't allow your sense of time to go with it. A busy schedule means that you have to be more conscious than ever about what day of the week it is, and when it comes to deadlines, your organization will be judged on its ability to back up the expectations it sets. If you've told your customers that they can expect a new product launch on September 2 then you can't wait until September 3 rolls around to inform them that you'll have it ready sometime next week. Start missing deadlines and you will quickly lose trust amongst your clients. If there's any doubt, remember that you would rather be ready to move up a date than be forced to delay it.
Treat Your Clients like Family
With all the hours you put into your small business as an entrepreneur, it's quite possible that you spend more time at work than you do at home. While you may face difficulties trying to manage the ever so delicate work-life balance, try not to over-think the difference between the way you treat your clients and the way you treat your family. Your purpose for starting a business to begin with was guided by your desire to help people, and you can establish a lasting connection with people by developing a strong sense of trust. It might seem extreme, especially for an entrepreneur who comes from a tight-knit family, but treating your clients like family is the best way to earn their respect and, in turn, their repeat business.
Published: June 24, 2013
2443 Views