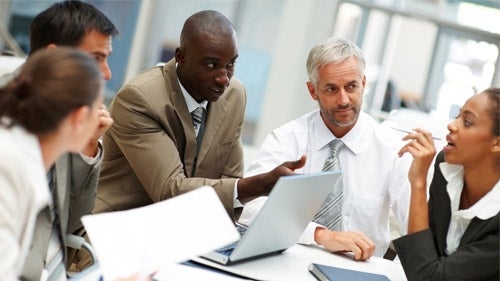 In any business, the people we hire make a huge difference. The right people in the right spots at the right time can push you to new heights, while a bad hire can set you back. A great asset as you organize your business for growth is building around entrepreneurial employees.
Now, you might be thinking, I'm the entrepreneur! Why do I need more entrepreneurs around me—and why would they want to work for me instead of for themselves. But employees who have entrepreneurial attitudes will help you a lot in growing your business. It's about finding people with entrepreneurial traits, even if they are not necessarily the business-starting, boot-strapping entrepreneurs we often think of.
Traits of Entrepreneurial Employees
So what do these
entrepreneurial employees
look like? What do they do that sets them apart from all the other people you encounter?
First, entrepreneurial employees are driven to come up with their own ideas. They are not satisfied with a job where they show up every day, follow orders, and go home. They want to do more, to achieve more—ultimately, to have some degree of control over what they are doing. You will find these employees willing to follow through on their ideas with passion, taking ownership of some small part of the organization if you'll let them.
Second, these employees are willing to take risks. Entrepreneurship is all about taking risks. After all, every business that exists represents a risk that someone was willing to take, and it's similar for entrepreneurial employees. They are not paralyzed in situations where the outcome is unclear and potential failure presents risks. If anything, they are energized by that sense of desperation and driven to come up with the best solution.
Third, your entrepreneurial employees are focused on results. They want to know how they are doing, what they are doing well, and where they can improve. That thirst for information spreads to the rest of the business, too, and they are always looking for ways to do things better. With entrepreneurial employees at every level of your business, you have a big advantage when it comes to identifying problems and developing solutions.
Developing Entrepreneurial Employees
Once you know how to find the right employees, with great entrepreneurial attitudes, what do you do with them? How do you get the most out of their talents to help your organization grow? Here are a few suggestions:
Solicit their advice. Entrepreneurial employees are great thinkers, so set their minds to work by asking them for their thoughts on what they might do to improve the business. What are the things they deal with every day that could be done better and smarter? What are some new product ideas or marketing possibilities? This shows to employees that you really do want them to keep thinking and trying to do more.
Give them leadership positions. Put them in charge of projects based off their own ideas, and let them lead small teams in your organization. This will not only give them an outlet for their entrepreneurial spirit, but also give you an opportunity to evaluate their current leadership skills.
Offer incentives. One truth about entrepreneurs is that they are driven to win. If you incentivize them with pay-for-performance measures and bonuses for excellent work, you can be sure they will go for it! This lets your people know in a very tangible way that you appreciate their efforts and notice what they are doing.
The right people will bring all the growth benefits of entrepreneurs, but within the structure of your organization. You're only as good as your people, and the better they are, the better chance you have.
Published: March 19, 2013
4120 Views