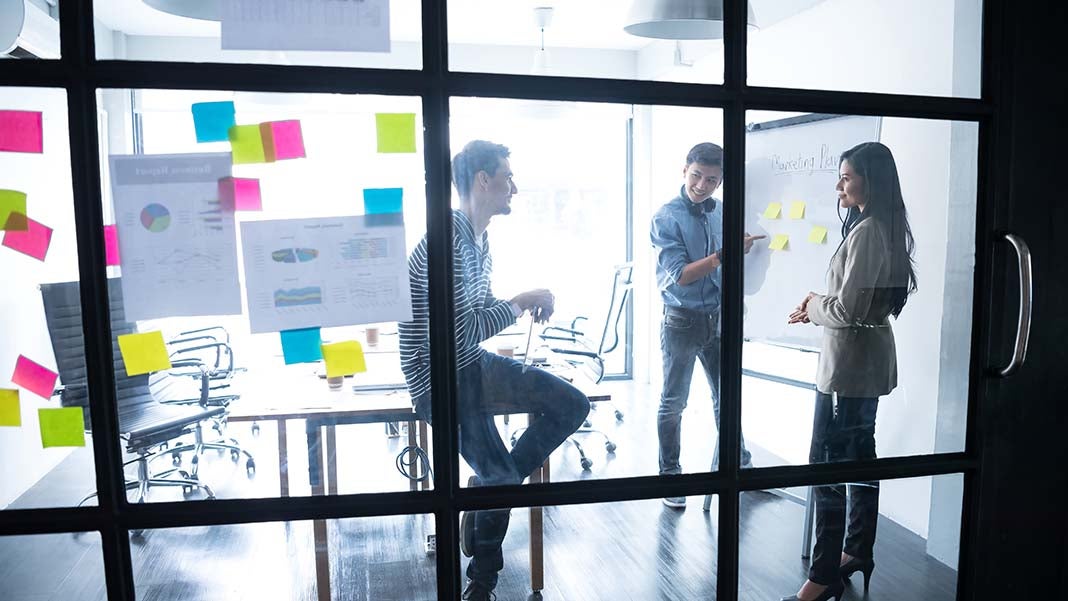 Transparency seems to be everywhere in the media lately so it has been only fitting that we have been discussing it. We've been studying "mea culpa" ad campaigns and how the marketplace's expectations around transparency play a role in that. We scratched the surface of how that same expectation influences buying decisions—both from a consumer and an employee point of view.
To round out the discussion, I'd like to wrap up by identifying how transparent organizations behave so you can not only determine your own level of transparency, but you can also make sure your key audiences recognize your efforts.
They have, share and live their mission and vision statements: I'm not talking about the seven-paragraph, jargon-filled, committee-written and approved mission and vision plan. I'm talking about a battle cry—a single sentence or a short series of phrases that defines who you are as a company, what you value and how those values shape your choices and behavior.
Every employee, and ideally, your customers should know what it is and be able to recite it. More important, they can give examples from their own experience of how you actually live it.
They speak plainly and truthfully: When a transparent company screws up, they own it. They don't hide it behind legal trickery, fancy language, or hide. They out themselves and they focus not only on what happened but why it happened, and why it won't happen again.
They're accessible and open to questions and concerns: Whether it's a monthly employee meeting with open Q&A or an active Twitter account that fields questions from consumers, a transparent company is present and ready to listen. They don't always agree or say yes, but they respect people enough to give them a voice.
They take the first step: Transparent companies don't wait to be asked. They know what people want to know concerning pricing, quality, and guarantees. Rather than waiting to be called out, they offer up the information before anyone can even think to ask.
They are the same in every venue: When you lead with your brand (another way of thinking about transparency), you're the authentic you. Sometimes that's playful you, showing employees enjoying an informal beer o'clock gathering. Sometimes that's helpful you, sharing a blog post about how to best use your product. But it also means being candid you when you mess up.
It's not about being one-dimensional, which is another word for being manipulative by putting on a front. It's about being all of you and not trying to hide any of it.
They're willing to make someone mad, leave, or stop being a customer: Being transparent as an organization isn't about being a people pleaser or trying to make everyone happy. It's about knowing yourself as an organization and being very clear and upfront about that, knowing that it will attract some and repel others. This is about wearing your organizational heart on your sleeve and letting your audiences decide for themselves if they love you or not.
Just a reminder: a genuinely transparent company behaves this way internally and externally. Again, there's no faking it. You accept and celebrate who you are organizationally, keep trying to get better, and own up to the mistakes along the way.
This is one of those easy to say you do it, but hard to live it sort of things. You're not going to get it 100% right. But own that and keeping living your goal to get better out loud so your employees, customers and potential customers can see you're trying.
That's what they really want. They don't expect perfection, but they're hungry to find organizations who are genuinely willing to try.