3 Easy Ways to Educate Your Employees While They Work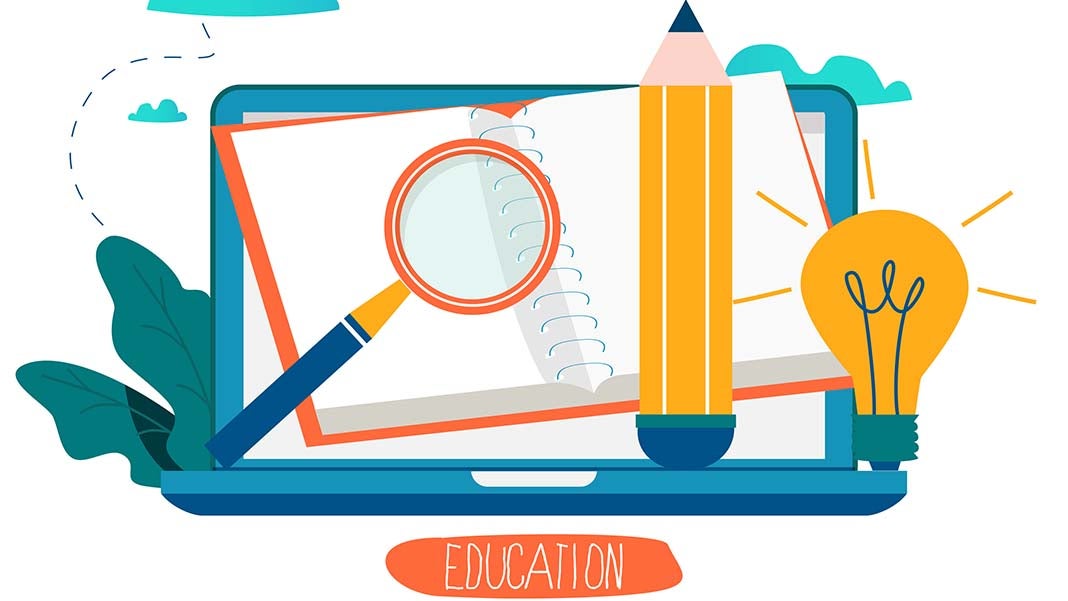 Training is one of the most critical areas to funnel resources into for your business. Giving people the training, skills, and information they need to be successful in their jobs is crucial to the long-term success of your business.
Go2HR reports, "A recent survey indicates that 40 percent of employees who receive poor job training leave their positions within the first year. They cite the lack of skills training and development as the principal reason for moving on."
The cost of this turn over alone should be enough to convince you to put a significant amount of time and effort into training and education during a new employee in the onboarding process.
However, the most successful companies know the opportunities to train and educate their team reach far beyond the new hire stage. If you want your business to rank among the most successful in your industry, training and education needs to be an ongoing focus within your organization.
Here are four of the best ways to educate your employees while they work (and reap the benefits for your business):
Go to industry events
One of the best ways to teach your team and keep up to speed on what's happening in your industry is to attend industry events. Industry-specific events, like trade shows and conferences, are a great opportunity to learn about the latest trends and find out about new strategies others are using in your industry.
Get your team familiar with new software and technology that could support your business, and mix and mingle with some of the most successful minds in your niche to find out how they reached their level of success.
Industry events can be pricey, but the value they add in educational opportunities more than makes up for the cost. If there's an industry event or an event that focuses on one area of business you'd like to improve (like digital marketing or copywriting), do everything you can to get you and your team there.
If the travel to events just isn't possible, make sure to look out for virtual passes. Many events broadcast talks and lectures online, and the price difference is sure to fit into your budget.
Keep skills sharp with online learning
Another way to educate your team and keep their skills sharp is to leverage the wide variety of learning tools available online.
There are so many different platforms you can utilize to educate your team while they work. Take Udemy, for example. Udemy is an online learning platform with over 55,000 online courses in business, technology, and personal development.
For a small fee (typically $200 or less), you can purchase classes that will help educate and increase productivity and efficiency with your team, like how to get the most from Microsoft Office or how to manage your time in a busy office environment. And the best part? Once you purchase a course, it's yours to keep, which means you can use it to train multiple team members, which increases your ROI.
Udemy isn't the only learning platform out there; other popular platforms you should explore are SkillShare, Coursera, and Udacity.
Read more about online learning from prepterminal.com.
Implement a mentorship program
Perhaps one of the best ways to encourage educational opportunities for your employees while they work is to implement a mentorship program. In a mentorship program, partner junior-level employees with a more senior team member on a similar career track who can act as a mentor, helping to train them and prep them for future growth within your company.
Mentorship programs are great because they benefit everyone: the mentee, the mentor, and you, the business owner. The mentee gets a one-on-one relationship with someone in your organization in a position they look up to; they get to ask questions, get direct feedback, and experience a faster growth trajectory than they would while figuring tasks out on their own.
The mentor receives experience in managing others, which is an invaluable skill as they grow their career. And for you, the business owner, get to foster growth within your team members, both junior and senior, in a way that requires minimal involvement on your part. It's a win-win-win situation.
Regularly update your processes
Another thing to keep in mind when educating your team while they work is to make sure you're educating them on the right things. Outdated processes that don't leverage the latest trends and technologies within your industry can inhibit growth within your organization.
To make sure your team is getting the best education on the job, you'll want to review your corporate processes, policies, and procedures regularly (we recommend on a quarterly basis).
By examining your organizational structure frequently, you can quickly identify methods or systems that are outdated or don't offer the best learning or growth opportunities for your team and replace them with processes or systems that provide better long-term results.
For example, let's say you had a process for answering customer service inquiries you wrote ten years ago. If you were still using that process, your team would likely still be answering every customer inquiry manually instead of utilizing the wide variety of automation tools that could make the process more efficient and effective.
By regularly reviewing your customer response policy, you can make sure your team is up-to-speed on the most efficient, productive, and current ways of doing business.
Education is one of the most essential factors in corporate success." Employee development is a continuing thing," Inc.com says, "and that means that you always have to have an eye on the future." By educating your employees while they work—and making education and training and ongoing focus in your corporate culture—you can ensure both your own success and your team's success.
Published: July 9, 2018
8684 Views