As the United States continues to disentangle itself from its post-9/11 military commitments in the Middle East, large numbers of veterans are returning stateside and beginning to make the
transition back to civilian life
.
And the transition is not an easy one.
Writing in "Stars and Stripes," Derek Turner reported that nearly two-thirds of returning veterans say they are having a hard time making the transition.
In part, the return to civilian life over the past several years has been made more difficult by the scarcity of jobs in general, both with small and larger employers.
But the transition is further complicated by communications difficulties between veterans and prospective employers, many of whom don't fully understand how veterans' military service skills can translate into the skills required for stateside jobs.
On the other side of the coin, it appears that veterans sometimes have exaggerated notions of what types of jobs their military experience will qualify them for, according to Tom Tarantino, chief policy office for Iraq and Afghanistan Veterans of America.
Tarantino sees veterans' overly optimistic expectations on the job front as a clear indication that "we don't do a good job of training people leaving the military to look for work. We need to do a better job to set them up for success."
Although there's no easy fix that can make the transition from military life to the civilian workplace seamless and painless, both the
public and private sectors
are
taking bold steps
to patch potholes on the path that veterans must take in their return to civilian life.
For its part, the federal government has streamlined its existing Transition Assistance Program to make it more relevant to the needs of veterans returning from the conflicts in Afghanistan and Iraq.
TAP conducts three-day workshops, open to service members and their spouses, at selected military installations around the country.
Workshop attendees learn about job searches, career decision making, current labor market conditions, how to write effective resumes and cover letters, and interviewing protocol. TAP is a partnership between the U.S. departments of Defense, Veterans Affairs, and Transportation and the Department of Labor's Veterans Employment and Training Service, better known as VETS.
Within the private sector, numerous companies—including many smaller employers—have laid out the welcome mat for returning veterans.
"Crain's Chicago Business" reports that several Chicago-area businesses are going above and beyond the call of duty to help veterans make a successful return to civilian life.
Sears Is Military-Friendly
Long recognized by veterans' groups as a model military employer, Sears promises its employees in the military that their jobs will be secure while they are called up for active duty.
Crain's cites the case of West Chicago resident Eric Rivera, a 23-year veteran of the U.S. Air Force. Rivera was working for Sears Holding Company in 2008 when he was called up to serve as a logistics commander in Afghanistan.
Rivera left for Afghanistan secure in the knowledge that his job would be there for him upon his return. But Sears did much more, matching his pay while he was away and extending his benefits for 60 months. His supervisor at Sears checked in regularly with Rivera's family to see how it was faring during his absence. Shortly after his return to Sears, Rivera was promoted to a job with broader responsibilities.
Other Chicago-area businesses recognized for giving back to America's veterans include Aon Corporation and SeatonCorp, both based in Chicago; State Farm Mutual Automobile Insurance Company of Bloomington; and Navistar International Corporation of Warrenville.
In a 2013 Veterans Day article in "Wall St. Cheat Sheet," Kurtis Droge singled out seven large U.S. corporations that have made hiring veterans a top priority.
At the top of his list, Droge named Amazon, which values veterans' ability to carry on during high-stress situations, a common occurrence in the online giant's warehouses and logistics centers.
Also high on Droge's list is General Electric, which employs more than 10,000 veterans. This means that more than one of every 14 GE employees has military experience.
GE is a founding member of Get Skills to Work, a coalition of major manufacturers and educators dedicated to preparing and placing veterans in long-term careers.
Other companies participating in the coalition include Acuren, Alcoa, Boeing, Cincinnati State, Futures Inc., LinkedIn, Lockheed Martin, Meyer, Rhinestahl Corporation, Richards Industries, RockTech, and TechShop.
Other veteran-friendly employers on Droge's list include Northrup Grumman, Sprint, University of Phoenix, Verizon, and Waste Management.
Former military members can be a great asset to the smaller businesses that may not have the name recognition of some larger companies, but still hold important standings within their respective communities.
Many vets return to civilian life having led groups of small units in both battle prep and actual combat situations.
When working for smaller businesses, vets can lend their experience in working as a unit, allowing employers to get the most out of each and every employee on the team.
Veterans looking for more comprehensive information about military-friendly employers, franchises, and schools should visit MilitaryFriendly.com, an online resource of Victory Media Inc., a veteran-owned business founded in 2001.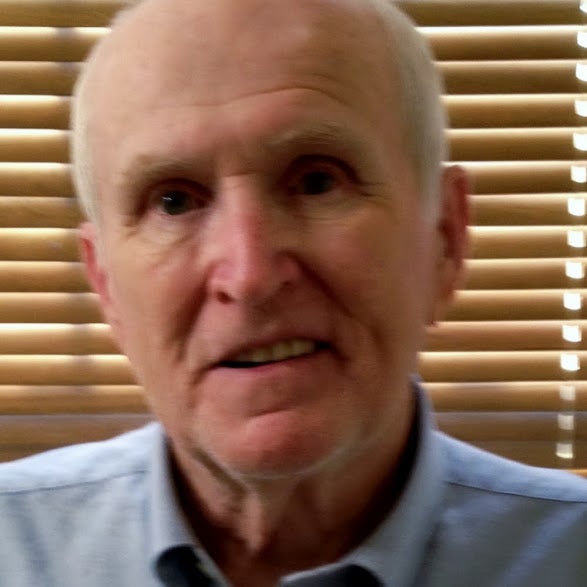 Author: Don Amerman is a freelance author who writes extensively about a wide array of business and personal finance topics.