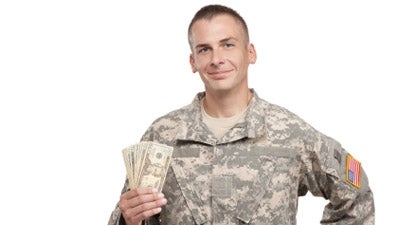 The Small Business Administration has many helpful platforms and programs that are specifically geared towards
veterans who are looking to engage in entrepreneurship
and start their own small businesses. One such program is the Military Reservist Economic Injury Disaster Loan program (MREIDL).
The financing will cease once the employee is released from duty and returns to the business. MREIDL funds are strictly for the purpose of helping the small business maintain its current cash flow, not expanding the business or covering any debts. MREIDL is generally reserved for businesses that will not be able to get by without financial assistance and do not have the financial capacity to recover on their own.
The SBA will decide the loan terms on a case-by-case basis, by evaluating the borrower's financial situation and the ability to repay the loan. The loan limit is $2 million, but the actual amount will be calculated by the SBA upon evaluating the economic injury experienced by the small business due to the loss of the essential employee who is away on active military duty. In certain situations, however, the SBA can waive this limit (for example, if the business is a critical employer in its region).
Published: December 4, 2013
2102 Views