For a long time, small business owners in need of financing had just one option. They would put on their best business clothes, practice their best smile and handshake, and head off to the bank, hoping to convince an uncooperative bank manager to lend them money.
The process of small business financing eventually became so intimidating that business owners preferred to go without it rather than trying to navigate the funding gauntlet unscathed. But now, times have changed. Online lending in the 21st century has breathed new life into small business.
Make no mistake; small businesses are not using online lenders and their brokers because doing so saves money. A quick look at the data indicates that online loan products tend to be slightly more expensive than their traditional counterparts.
Business owners are also not choosing online lenders with the hope that they have a better chance of getting approved. They don't have a better chance anyway; as approval rates are about the same.
So what's driving small business merchants to online lending? Is it the associated ease, availability, or something else?
In two words, what draws small businesses to online funding opportunities is Time and Flexibility. Here's how.
Time is the Most Valuable Asset
The average small business requires a tremendous investment of time from owners and upper management. Small business owners invest 60, 70 and sometimes 80 hours per week to keep things running smoothly. They have neither the time nor the interest in spending an entire afternoon at the bank trying to get a loan.
Furthermore, an average small business in need of funding is not looking for a long-term loan they intend to pay off over 30 years. They are looking at a short-term funding solution to get them through a current cash flow shortage or launch a new product or service.
Small business owners value time as one of their most important assets. Online lending fits the bill because:
Online applications can be filled out and submitted 24 hours a day
Advanced algorithms make preliminary approval possible within minutes
Online lenders ask for more information on the front end, reducing the need for additional information later
Applications can be completed over multiple sessions if time constraints make it necessary
Borrowers can compare rates and terms without having to spend time listening to sales pitches.
Online lending has breathed new life into small business because it saves a tremendous amount of time. When a lender demonstrates a level of respect for the business owner's time, they go a long way toward securing a customer.
Online Lending More Flexible
Online lending also excels in another area: flexibility. Where traditional banks have often pigeonholed business owners into a limited number of products designed to meet the lender's needs, online vendors have created an environment of flexibility, in which they can custom-design loan products to meet the needs of business owners.
A business owner in need of short-term funding can get just the amount he or she needs. You can get comfortable terms that allow your business to meet funding requirements without having to devote undue levels of resources over short periods of time. Whatever small business owners need in terms of financing, online lenders seem to be able to find a way to make it happen.
Traditionalists in the business world may recommend that small businesses stay away from online lending because it costs more. But at the end of the day, the additional cost is worth it for business owners who value their time and the ability to obtain flexible funding. The online lending market is proving that.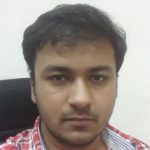 Author: Ankit Gupta owns and manages ExportersIndia.com, One of the leading business to business market in India. Owing to his passion for writing, Ankit keeps sharing his valuable insights with marketers of SMEs and start-ups, to keep them updated with the latest news and trends. Follow Ankit on his Google+, Twitter or LinkedIn to get more updates related to business.