Cash flow is essential for any business. It is vital for both survival and growth, but maintaining a healthy cash flow can be problematic in today's economic climate. Many businesses will suffer cash flow difficulties at some point and the unfortunate reality is that if cash flow problems are not addressed early on then intervention will be required later in the form of business recovery.
What options are available to small companies if their banks will not provide funding that they need?
When small companies suffer from cash flow difficulties, directors often turn to banks for funding, such as an increase in its overdraft facility or a loan. In the vast majority of cases, the banks will require cash flow forecasts which can take time to produce; time which businesses may not have if they are under creditor pressure, need stock and supplies urgently, need to pay wages or rent etc.
In addition, the banks will often require some form of security for their lending, which might be a charge over the company's assets or a charge over the director's home. Once again this can take time to organize and in some cases it is not possible to provide the security that the banks have requested.
Short term business loans
If you are not able to obtain immediate funding from your bank and you need cash quickly, then short term emergency loans from credible alternative providers may be the answer. In some cases cash can be available within your bank account within 24 hours to assist you through a critical period.
Creditor Payment Plans
If you still cannot obtain an increase in funding and your business has existing debts that are causing you a problem, it may be possible to ease the creditor pressure to help your cash flow. A formal creditor payment plan can be drawn up by a qualified insolvency practitioner to relieve the immediate pressure of cash flow problems and put in place a manageable payment plan. The insolvency practitioner can act as an intermediary, so your creditors deal with someone other than you, enabling you to concentrate on running your business.
Longer term funding
For longer term funding requirements you may want to consider asset-based finance. Asset-based finance is often used to help grow your business, or fund expensive equipment or vehicle purchases that will not realize returns in the short term.
If your business is suffering from cash flow difficulties because your customers or clients are not paying quickly enough, then invoice factoring or discounting can help. This form of financing can provide you with an immediate advance of up to 85% of your sales invoicing value, which is repaid when the debt is collected from your customer/client.
Address your business cash flow now
The best option overall is to take early advice from a qualified practitioner to avoid any future risks for your company. The main thing is to ask for help and focus on the future viability of the company and its long term success.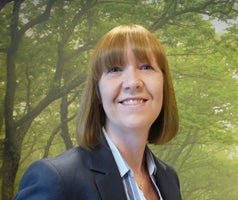 Author: Sandie Williams is a business recovery specialist. With over 30 years' experience in the Business Recovery profession, Sandie has continued to pursue an ethos of working with distressed businesses to help them overcome their financial problems. As a Client Director of Cashsolv, she offers advice and support to overcome cash flow problems and identify possible underlying problems that can be addressed to ensure a positive future for your business.