5 Tricks to Pay Off Business Debt and Recover from Financial Disaster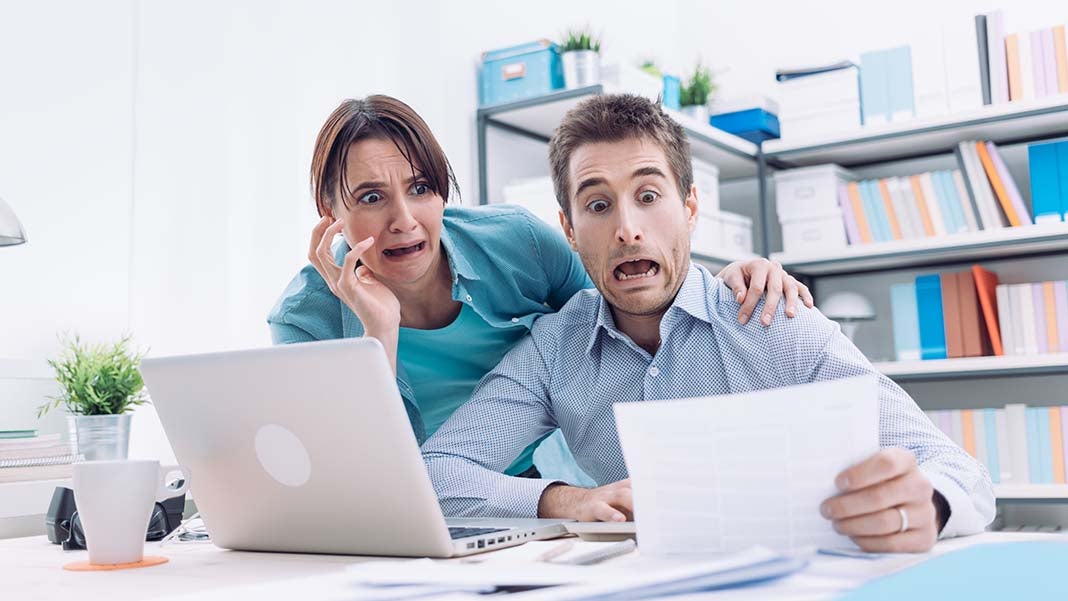 Are you overly worried about your small business debt? Well, you're not alone. Nearly 50% of small businesses collapse because of the following reasons:
Lack of capital
Heavy debt burden
Poor credit arrangement
In most cases, entrepreneurs need to borrow for business growth and expansion. But, when they borrow too much and at the wrong time, the result is a financial disaster. They owe too much and don't have any capacity to pay back their creditors. In this scenario, these ailing companies have 2 options: (a) file bankruptcy (b) look for options that will help them pay off debts and save business.
Bankruptcy
This is often seen as the last way to pay off small business debt without giving up properties. Chapter 13 bankruptcy helps business to pay back creditors with an affordable repayment plan. The repayment plan stretches from 3 years to 5 years till the debt is paid off.
Although Chapter 13 bankruptcy can be appealing to many entrepreneurs, yet there are certain drawbacks. The entrepreneurs are under direct scrutiny of the bankruptcy trustee. Plus, they may find it difficult to pay their employees if a large portion of their money goes towards debt repayment. And, it isn't that every entrepreneur would qualify for bankruptcy.
As per the rule, filers should not have debts above $1,184,200. Moreover, they shouldn't have delinquent tax debts and must have sufficient disposable income to make payments. Moreover, individual proprietors are not eligible for Chapter 13 bankruptcy for their businesses. They have to go for Chapter 11 bankruptcy.
Look for options to pay off business debts
Let us have a look at the options that can help to pay off business debts.
Reduce useless expenses to free up cash: Find out the sections of your business that pushed the company to financial troubles and attack them. Increase collection efforts if customers are not paying any money. Reduce useless expenses to generate cash. You can give up expensive phone systems or sell unused equipment. You can also rent out a portion of the unused portion of your office.
Prioritize and use the cash to repay debts: Your first priority should be to take care of highest-interest debts. This means eliminating your credit card debts first. However, if you have pledged collateral against any business loan, then use the money you have accumulated after selling off unused equipment to pay it off. Otherwise, lenders will not hesitate to seize your assets.
Consolidate to make your payments affordable: Try consolidating your short-term loans into a single one at low interest so as to reduce your monthly expenses. This would help you gradually pay off your debts and save business as well. And, yes you won't end up damaging your credit further.
Speak the truth to your lenders: Call your lenders and explain that your business is in deep financial trouble. Ask them if they can offer a hardship plan. If they don't have one, then request for a better repayment plan or a reduced payoff amount. Politely tell them that the more they're willing to cut down your debt, the faster you will pay it off.
But once a repayment plan has been finalized, try to follow it. The biggest mistake you can do is default on the repayment plan.
Change your budget: Perhaps, your debts are not yet under your control since your present budget is worthless. You need to plan a budget as per your business's present financial scenario. Your business's revenue should cover your fixed monthly expenses. This may include rent and utility bills. Next, allocate a portion of your budget to variable cost. Utilize the rest of the amount towards debt payments. Make additional payments on your credit cards or your debt level will only increase with time.
Conclusion
I know it isn't easy to pay off business debts. If the above-mentioned tricks don't work, then it's better to approach professional debt management companies. These companies have enough expertise to snatch a better deal from lenders. Just be careful. Fraudulent companies are there. They can rip off your business. So, do check the company affiliations several times. You're already in trouble. You can't afford to get into bigger trouble.
Author: Patricia Sanders is a content developer and marketer at debtcc.com. Her passion is writing on various financial topics. A coffee addict and a voracious reader by nature, her motto is simple – Live simply and spread happiness. 
Published: November 15, 2016