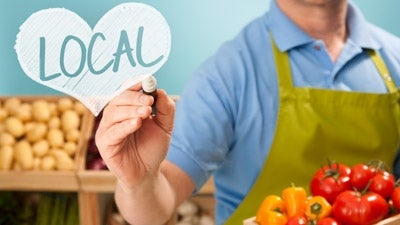 Price is what you pay. Value is what you get.
-Warren Buffett
Big box stores like Walmart, Home Depot and Lowe's are able buy goods for a much lower cost than almost any small business, which gives them a competitive advantage on price. However, even though small businesses will never be able to match their larger rivals on price, they can and should compete very effectively on value.
When I talk about "value," what I mean is all the things outside of price that bring some kind of benefit or advantage to a business's customers. Clearly, knowing what these things are will help you articulate a sales strategy for your company.
For example, if you have a generous return policy or a great delivery program, these advantages should be presented to any customer who wants you to compete on price.
I think so many small businesses fail to recognize that being locally owned and operated has value to their customers. Big box stores employ local staff, but all of the profit is swept out to their corporate offices. They really do not make a real commitment to the local community.
On the other hand, money spent at small, local businesses stays in the community, and most customers want to support that. Local firms are the ones that keep chambers of commerce afloat and do so much to ensure the vibrancy of their communities.
The key here is reminding your customers that you are local. You cannot simply assume they already know. Customers are often surprised to find out a firm is local, so it is important that you remind them frequently of the contributions you are making in the community.
Now, you are always going to have certain customers who demand the lowest price. However, these customers are loyal to nothing but price. If you meet the low price, you will have their business only until they find a lower price elsewhere, which is inevitable.
Instead of chasing the lowest price, you must develop customers who are loyal to you because you have provided them the value they need. Just remember that it is up to you to spell out this value so they understand what they are receiving.
Now go out and make sure that you are clearly explaining the value you offer your customers on a daily basis. The better you can articulate this, the more likely you are to develop customers who are loyal to you in spite of the lower price offered by your competition.
You can do this!