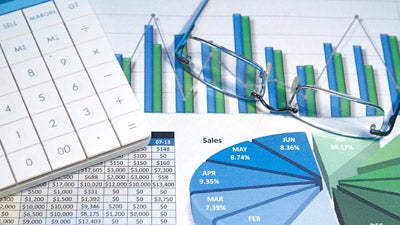 The pandemic changed everything about how businesses function. With companies going remote, multiple problems such as distributed teams, processes with little to no digital footprint, employees not equipped for remote work, and more began to crop up acting as financial and productivity deterrents. 
While the processes carry on, your Accounting and Finance teams still need to adapt to the changing needs of the business. This brings businesses small and large to address the problem – How can we lead our Accounting teams to success even in the remote work scenario? After all, their success translates into the business's success.
A Deloitte survey from December 2020 reported that 45% of executives recognized how an automated accounting system led to happier and more trusting employees during remote work. 
But how does a business take the first step towards this? The first step is to understand the need of the hour – Automation. Automation-driven software blurs geographical boundaries and help teams to collaborate better to get the job done. This blog builds a business-use case as to why your business needs accounting automation and how it can get there. So, let's get started! 
Why should businesses consider accounting automation?
Businesses and accounting folks need to understand that accounting automation software is not the enemy. These software are not out there to get their jobs. Instead, they empower accounting teams to do better. 
Take, for example, tasks that are mundane, tedious, repetitive, and time-consuming. This could be tasks such as data entry and verification, back and forth with employees, storage of documents, etc. These tasks are low-priority tasks that lead to no business impact. Yet, accounting teams need to spend a considerable amount of effort and time on maintaining these records. 
This is where accounting automation comes into play. Accounting teams can leverage these software to do the heavy lifting for them. This not only converts a horrible chore into a one-click process but also ensures your teams can spend their time on other high-impact tasks. 
A recent study by McKinsey revealed 37% of businesses had automated at least one core business function since the onset of the pandemic. In addition, approximately 66% of them are now also looking to automate other core business functions to suit remote work. But, what's making these businesses make that shift?
Most compelling business benefits of accounting automation:
Most data that Accounting teams had to spend hours verifying and re-checking can be done with a single click. Ergo, what took them weeks to compute can now be done in seconds.

The reduced dependency on human efforts and intervention means reduced data entry errors, policy violations, and fraud. Businesses can now save money by mitigating hidden costs.

Centralized cloud storage and data retrieval making collaboration easy between teams who can simultaneously access the same data sitting anywhere across the world. 

Automation eliminates the need for manual effort in CCC reconciliations by instantly matching employee expenses with bank statements. It also comes with real-time analytics into spend.

With real-time visibility and total control over company-wide expenses across departments and projects, finance teams can make better decisions around saving, cutting, or controlling costs.

Seamless accounting processes mean quicker approvals and reimbursements. The latter has shown to be a significant boost in morale and trust for remote employees.
How can businesses identify which of their financial processes need automation?
Identify processes that consume time and effort but provide little to no business impact. 

List tasks that have turned difficult for Accounting teams with the onset of remote work.

Look into processes in which managers/decision-makers lack insight and control into financials.

Relook tasks that are error-prone and need human intervention to get things moving.
All these options should enter the list of automation opportunities you as a business must consider. The ROI from this type of bottom-up approach can be exponential when compared to a top-down approach.
How can businesses go about accounting automation in 2021
List out all your business and financial goals for the upcoming quarter or year and map which processes need immediate attention. Start with automating those tasks.

Research multiple vendors, their computational abilities, and how much they can contribute to your business achieving its desired goals in the easiest way possible.

Encourage employees and Accounting teams to test-drive software with free trials and demos across departments. Also, note how your employees adapt to the changes. 

Calculate the operational and non-operational ROI if you decide to make the shift and how long it would take to implement the new software. 
Note: It's essential to encourage employees to have a positive mindset towards adapting and implementing new tech. The lack of support can lead to failures and errors at various points post-implementation. 
Top accounting operations that benefit from automation
Post pandemic, it has become evident that accounting automation has emerged as a life-saver for businesses to sustain their financial health. So, as a business looking for a start, here are some operations to begin with.
Automation of Accounts Payable and Receivable:
AR and AP automation hugely reduce dependence on manual methods while freeing up the flow of cash. 

Invoices can be created, submitted, approved, and paid for within a single platform, making collecting payments a seamless process during remote work.

Finance teams no longer need to manually find out whom to contact if a payment is delayed as the software will provide all the information. 

Documentation management becomes easier, which makes auditing a compliant experience for distributed teams. 

Secure storage and easy retrieval ensure Accounting teams pull out material as and when requested by the auditors. No more long awkward gaps in conversation during the auditing process wherein Accounting teams are separately trying to recover the receipt requested by the auditors.

Safeguard your company against fraud by limiting access to invoice approvals and payment releases only to those employees involved in the process.
Payroll Administration Automation
Finance teams need not ponder away their lives over spreadsheets and calculating various payments that need to be incurred on an employee while also having to write out the cheques by hand. All of the tedious parts of payroll are taken care of by the software.

Every payment type, namely, salaries, hourly wages, overtime charges, double-time charges, bonuses, raises, commissions, or deductions, is calculated and accounted for in seconds by the software.

The software provides a means to safely store and retrieve payroll data, ensuring you stay in compliance with the IRS. This requires you to keep employment tax records

for up to 4 years

.

Manually adding and approving new employees to the payroll can be taken over by the software. It streamlines the entire process and also notifies approvers when they're in need.
Automated Expense Management 
A

cloud-based expense management system

allows Accounting teams and employees to effortlessly collaborate with centralized access to all expense reports and data.

Employees can easily submit and track their expenses from multiple platforms using applications like G-Suite, Slack, Outlook, and more.

The automation of expense management eliminates the risk of human errors using OCR (Optical Character Recognition) technology to auto-populate expense details with no extra effort.

Its real-time policy engine checks every submitted expense against expense policies to ensure that employees only

submit policy-compliant reports

. Finance teams no longer need to spend countless hours verifying individual expenses.

The expense dashboard provides real-time visual data across company-wide expenses for managers and Accounting teams to analyze. This provides them with enough ammo to make the right business decisions.

Automated expense reporting

ensures seamless receipt tracking, approvals, and payments, leading to shorter TATs for reimbursements, leading to happier employees.
Conclusion
If you are a business owner looking for ways to maximize the productivity of your Accounting teams, invest in accounting automation. Automation already does and will continue to play a vital role in aiding critical decisions for your company's future.