During the COVID-pandemic, many companies have transitioned to remote work. By now, most of them have already crossed the first hurdles by defining their processes, making sure their remote employees have the right tools, etc. But these are just the first steps towards creating an effective work environment for remote team members. The next important question is: How do you motivate your remote team?
Employee motivation plays a vital role in the success of any business. In this post, we offer 6 tips to help motivate your remote staff and maintain high, employee engagement levels.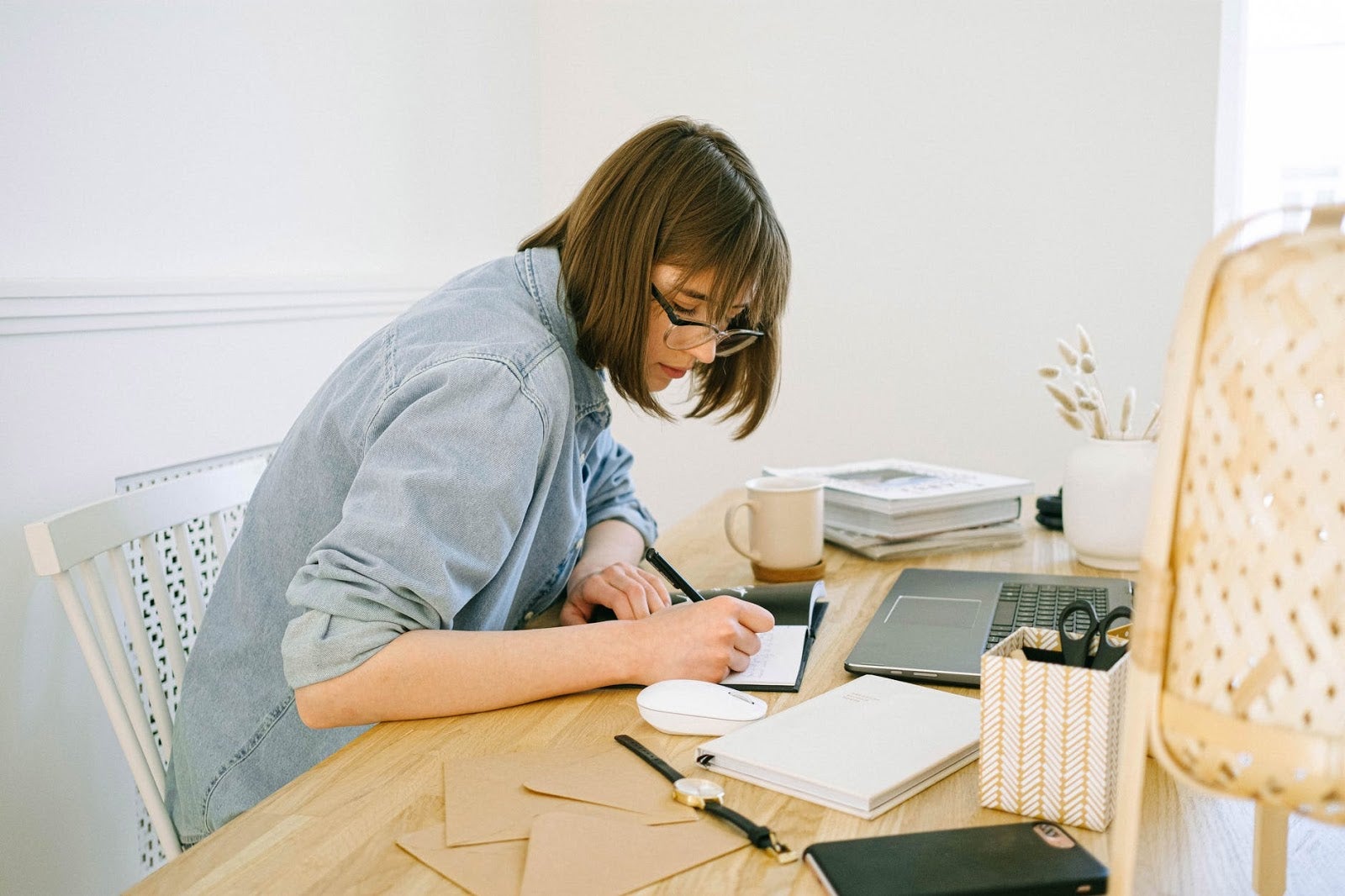 Image source: Pexels
1. Good Communication Is Crucial
When you don't get to see someone in the office on a daily basis, it becomes very important to find a way to communicate properly. Besides using email and apps like Slack, companies that have remote teams rely heavily on video meetings. 
Video conference tools such as Zoom and Skype are perfect for this purpose. They are either relatively cheap or completely free of charge and can be used for both one-on-one meetings and large team meetings. Virtual meetings help remote employees feel connected to the rest of the team and motivated.  
Also, ensure that your remote employees have access to all the important information and let them know that they can contact you whenever they have any work-related issues or questions.
2. Introduce a Recognition Program
Everybody is happier when their hard work is recognized. Your remote employees are going to show better results when they are treated with respect and dignity. Introducing a reward and recognition program is a great way to make them feel like they're a part of the team, boost morale, and keep them motivated.
Whether you are looking for a way to include remote workers in what's happening at the office, or you simply want to show your gratitude for their hard work, giving gifts is a must. The list of options is endless: gift certificates, gym memberships, subscriptions, food or flower delivery, etc. Another idea comes from the team of SnackNation: gifts with logos because, as they say: "A logo is a simple, yet powerful, symbol of identity and often of group affiliation."
3. Build Trust 
Remote work can easily bring micromanagement creeping in. Many employers suddenly feel the need to know if everyone is doing their job and continue sending Slack messages for updates. If you ever find yourself in this position, know that nothing kills motivation like micromanaging. 
On the other hand, showing trust in your remote staff by allowing them to take responsibility for the tasks assigned to them and manage their own time is the best way to see the morale increase at a high level.
Be sure to constantly urge your team members to make decisions and show that you trust them. You can achieve this, for example, by holding meetings on how you can improve your remote processes and allowing your remote team to contribute with their ideas and opinions. You could also build rapport with them by learning about their work styles, and even a bit about their personal lives.
4. Provide Regular Feedback 
Besides communication, providing regular feedback is crucial to keeping your remote team motivated. Giving feedback helps to align objectives and expectations, but it also shows your employees that you care about their work and professional development. 
However, when your team is working from home, it can be easy to forget about feedback. 
To avoid this, consider creating a process around giving feedback. For instance, you can schedule one-on-one meetings with your team once a week. In these meetings, you will not only provide feedback on their work but also ask them how they're adjusting to remote work, as well as about their wellbeing. Showing that you care will encourage your remote staff to try more innovative approaches and take risks, motivating them even more.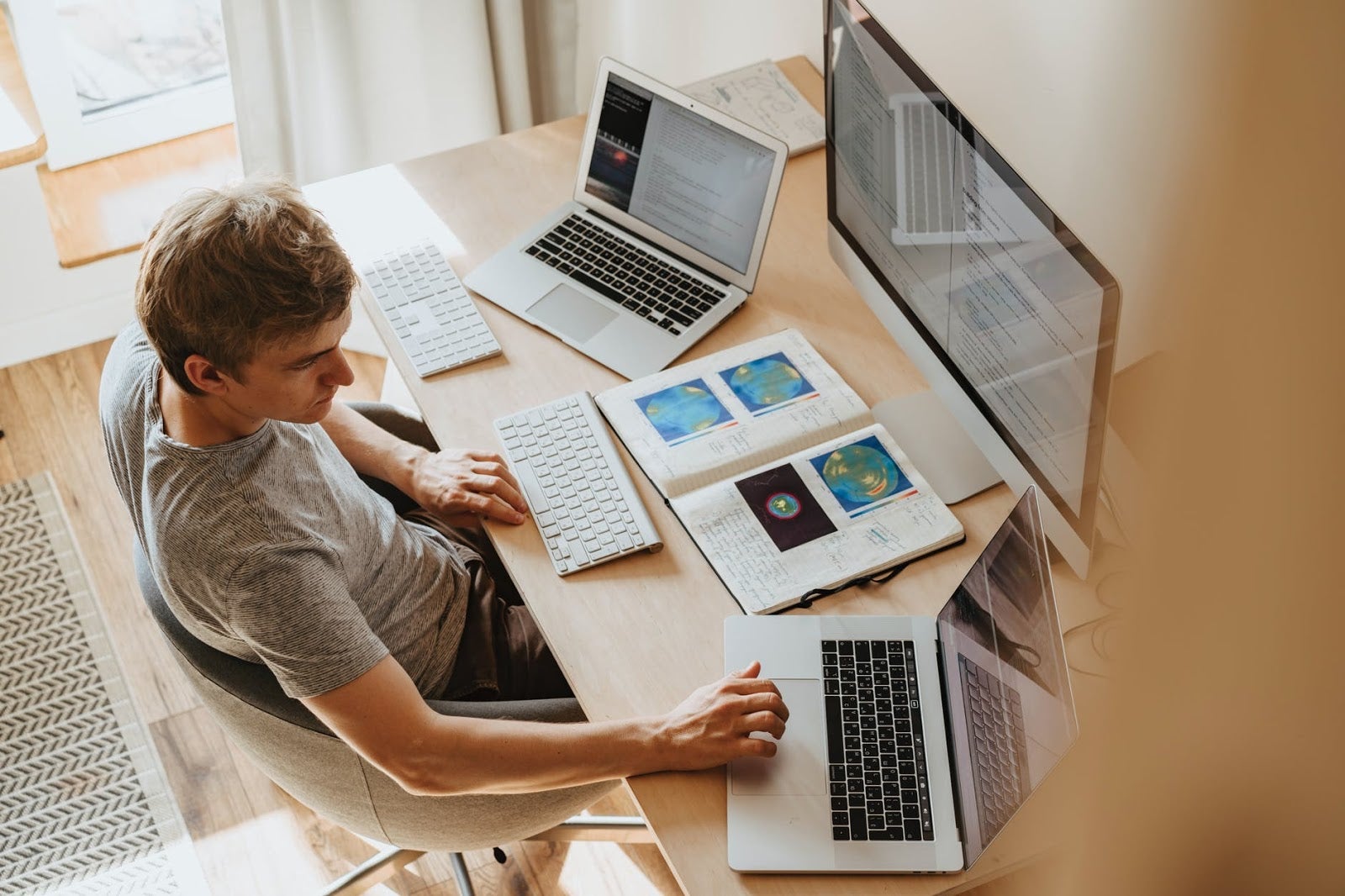 Image source: Pexels
5. Allow Breaks
According to research, many people find it difficult to separate home life from work life when working remotely. 40% of remote workers say that unplugging after hours is the biggest challenge of working remotely, and over 65% of them say they feel pressure to be available at all hours of the day. In addition, nearly 30% of remote employees say that they struggle to have a work-life balance, compared to 23% of in-office workers.
One way to help your remote team is to simply require them to take breaks. You can also consider ending your meetings earlier and asking the team to play a quick online game together. Sporadic breaks keep the workers energized throughout the day and playing a game from time to time will bring in some fun and prepare them to face any upcoming challenges with ease.
6. Use Surveys to Measure Motivation Levels
Consider creating a questionnaire that will help you gauge motivation in your remote team. Ask them what is working for them in the remote setup and what they would change. Based on the survey results, you could have one-on-one conversations where you will encourage them to say what influences their motivation and morale. 
This will show your remote workforce that you care and make them feel their opinions are appreciated. It will also help you figure out what your company needs to do to motivate the workers and improve their overall performance. 
Final Thoughts
Employee motivation plays a crucial role in team productivity and will continue to be very important as businesses continue to transition to remote working. However, in a remote setup, it's sometimes easy to forget how important it is to communicate, provide feedback, and show trust.
Employers and managers should remember that achieving high motivation levels won't happen overnight, especially in this new type of work environment. It's a long process that requires consistency but with some effort, you can successfully migrate your staff to a remote setup, and make sure they are more motivated than ever.