When LinkedIn first came out most people were reluctant to join. It was just seen as an online resume – something else you have to update every time you gain new work experience. More people joined after a while, but they still only logged on once or twice a year to update their resumes and click like on colleagues' work anniversaries. Then something happened. As more people joined they started using it more. Then LinkedIn started rolling out updates and those people brought more people.
Now LinkedIn is the place to be for professional networking – yes, you can convert your LinkedIn conversations to deeper business relationships that include sales. It's also the best place to find job candidates for your business when it's time to grow. So what changed?
The first major change was the sheer numbers of people with LinkedIn accounts. Between 2011 and 2017 the number of users on LinkedIn more than tripled. Today there are 500 million users, more than 9 million companies, 100,000 brand new articles published weekly, and more than 10 million active job listings. Recruiting and hiring are central to the new LinkedIn.
Next came the user experience overhaul. Messaging was streamlined and now you can see who's online when you want to send someone a message. There's more human interaction – no more just posting links or clicking like. Now there are real conversations happening on LinkedIn – and they aren't just limited to business hours. Contributors are publishing original articles on the publishing platform, and there's even native video with filters. More updates are rolling out every week. This helps you to make deeper professional connections and build business relationships with people you may not have been able to reach before.
So how do you make the most of the new LinkedIn? First and foremost, just jump in and join the conversation. Follow some thought leaders in your industry. Look for any place you can add to the conversation. Update your profile with a current photo, relevant cover photo, and a bio that tells a story about who you are as a person. If you need help don't hesitate to reach out to get it – there are professional LinkedIn consultants out there helping people make the most of their online profiles. You can even ask for opinions from your LinkedIn community as a way to get the conversation started. Being the personal brand for your company online can help you move forward in all facets of business.
LinkedIn is the best place to find candidates for your company's job openings. Nearly 90% of recruiters use LinkedIn to evaluate prospective job candidates and half of employers won't even consider a candidate if they don't have an online presence. What's more, candidates sourced through LinkedIn are 40% less likely to leave your company within the first six months of employment, cutting down on costly turnover.
Learn more about the benefits of the new LinkedIn from this infographic!

Source: Number Sleuth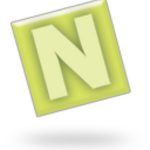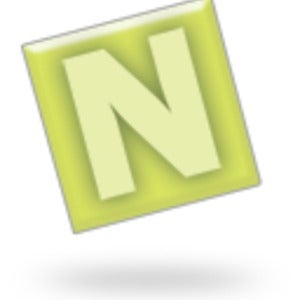 Author: NowSourcing is an award-winning nationally recognized infographic design agency. Founded in 2005, NowSourcing has strong roots in the human and technical nuances of the web.