In today's world, simply having a website is no longer sufficient. Around 71% of businesses nowadays have a website, which means business owners all over the world have to find creative methods to make theirs stand out. This has led to the emergence of new methods and tools for visualizing data and information, such as interactive content.
Interactive maps are one such tool that has gained popularity in recent years. Zooming in and out, selecting specific locations of interest, and repositioning the map are all examples of how users can interact with these maps on your website. They've become a common feature on various websites, from travel blogs to eCommerce stores, and have fundamentally changed how businesses engage with users on their websites.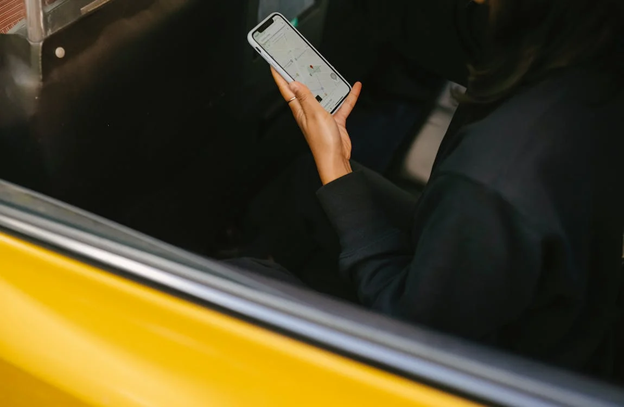 However, it's important to ensure you're implementing the right software that will help you turn your data into a visual interactive map. The one you use can have a significant impact on load time, location accuracy, and website aesthetics. This is why it is essential to choose a reliable mapping tool that will help you communicate with your website visitors. For instance, with the Mapize interactive maps, you'll get access to their customization and editing tools that will help you build a map with no coding experience.
If you're on the fence about whether an interactive map is a right choice for your site, keep on reading for the five benefits of adding an interactive map to your website.
Improved User Experience
By offering a more natural and interesting method to explore and find information, interactive maps improve the user experience. Users can acquire additional information about a location by clicking on it, eliminating the need to search through lists or read through pages of text. This is especially helpful for companies that provide a variety of services or have many locations.
They can also increase the website's searchability. An interactive map, for instance, could help customers quickly find a business near them based on their present location or by inputting their zip code if a website has various store locations. Because of this, users won't have to waste time and energy searching through irrelevant content to find what they need.
Improved Engagement
By offering a more personal and dynamic experience, interactive maps can boost user engagement. Users can do more than just read the data; they can dig into it and play around with it, which will keep them interested and engaged.
Interactive maps, for example, can be used to show information about events. Users can click on a place of interest to acquire further information, such as event details, ticket information, or reviews from other users. This can make them want to spend more time on the website and stick around for longer.
User participation and teamwork can also be fostered with these tools. For instance, a map can show user-generated content from all around the globe, including images and reviews. This can foster a feeling of belonging and inspire people to share their own material.
Enhanced Search Engine Optimization
The use of interactive maps has been shown to boost a website's search engine optimization, leading to an increase in both traffic and page rank. Interactive maps can boost a website's search engine exposure by attracting more visitors and presenting them with relevant and interesting content.
These tools can help increase website engagement and decrease bounce rate, which can boost search engine rankings. By inserting pertinent keywords in the map descriptions and tags, they can also be optimized for search engines.
Improved Data Visualization
Interactive maps can make it easier to understand and enjoy large amounts of data. They can make data more visual and intuitive than tables and graphs, which can be confusing to non-experts.
A good example is the presentation of regional demographic information such as population density and per capita income. Users can examine regional variations in data by clicking on various places to see additional detail.
Increased Customer Satisfaction
Interactive maps can boost customer satisfaction by offering them a more personalized and engaging experience. Users can personalize their experience based on their own preferences and requirements by interacting with the data.
An online retailer, for instance, might use such a map to show customers where they can buy a certain item. Users can browse the items and locations of various shops by clicking on them. This can help consumers make more educated shopping choices and boost their satisfaction with the website.
Final Thoughts
Interactive maps are a must-have feature for any website owner. Still, it is crucial to utilize them carefully and with care. Instead of detracting from the user experience, they should improve it. They should also be search engine optimized and accessible to all users, including those with impairments.