ZenDesk: Customer Service Management for Your Small Business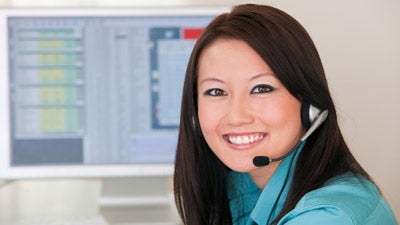 One challenge that all business must concern themselves with is how to best manage customer service in order to successfully generate repeat business. Taking care to satisfy your customers goes a long way towards encouraging them to return, but it also serves to establish a solid reputation upon which your business can generate leads by way of referrals. In this review, I will discuss how ZenDesk offers a simple software solution that small businesses can use to successfully manage their customer service platform.
ZenDesk
enables businesses to offer their customers a range of self-help options when it comes to solving common issues, whether via its knowledge database where quick answers to common questions are displayed or through its discussion board where customers can openly discuss the issues they face. ZenDesk's customer portal takes customer service interaction one step farther by enabling customers to create a profile through which they can learn more about the people who they are sharing with. Users can customize the content of their profile that they would like to be seen, and ZenDesk will log this information so that people can see a list of past inquiries and responses from someone that demonstrates particularly useful knowledge on a subject.
For Customer Service Reps
ZenDesk makes it easy for service reps to promptly handle customer service requests. Service reps can easily search the database of past inquiries and instantly access the information they need. With a ticketing system that groups inquiries by category, agents benefit from the efficiency that comes from answering similar questions all at once rather than jumping back and forth from one subject to the next. ZenDesk provides detailed accounts of each customer's past requests attached to their profile so that agents can see what issues a particular customer has faced in the past and offer a more personalized recommendation accordingly. ZenDesk also supports a platform for facilitating group conversations amongst your organization or with external partners so that service reps can discuss and share information as it becomes available.
Perhaps the most essential component of a customer service system from the perspective of a business owner, ZenDesk makes it easy to calculate metrics from which to effectively gauge customer satisfaction and support team performance. In order to gauge the success of certain customer service initiative, you can even calculate ROI and access other statistics on how your customer service agents are performing in relation to the cost that they incur on your business. ZenDesk makes it easy for managers to use relevant data and insights to create custom reports that review their team's performance, which are certainly useful in meetings with upper-level management or as a means of determining bonus incentives at the end of a period.
A Variety of Service Plan Options
If you decide to engage ZenDesk for your business's customer service management, there are five different service plans that you have to choose from. With basic plans starting at $1 per month per agent and premium plans ranging up to $195, the plan recommended for most businesses costs $59/month per agent (all plans billed annually). But don't fret if you're not sure which plan to get started with. All subscriptions come with a 30-day trial period during which all features are made available to you.
No matter the size of your business, you cannot afford to underestimate the importance of customer service as a means of retaining and attracting customers who feel comfortable working with a business that cares about the quality of their service offering. Having attracted over 30,000 customers since its initial launch in 2007, ZenDesk has proven itself to be a popular choice amongst businesses as an effective customer service management tool. To see if the service can work for you and your business, visit their website
here
for more information.
Published: February 6, 2014
3372 Views