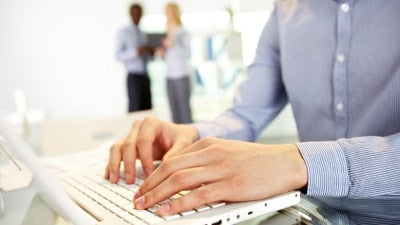 For businesses that simply don't have the time or money to go out and hire an experienced web developer,
Wix
offers businesses and individuals an easy-to-use, affordable alternative to setting up a professional-quality website.
Wix is the perfect solution for an entrepreneur who does not have the time to learn the ins and outs of web coding or the money to spend on hiring an expensive web developer. After choosing a template design that suits your needs, it's easy to make changes directly through Wix's WYSIWYG tools, never having to mess with complicated code.
Hundreds of Design Options
With hundreds of templates to choose from, some of which are free and some of which require you to pay a small fee for the rights to use the template on your website. Whether you require a website to showcase your art gallery, to merely profile your company, or to run a fully functional ecommerce store, Wix has a wide variety of templates available to suit your needs.
Intended to be a one-stop shop solution for all your web design needs, Wix account holders can arrange for designs to be transferred not only to a newly created website but also to a Facebook page, a personal blog or any other external site that enables users to imbed a customized web coding.
Wix offers a range of premium service options, all of which are cheaper when paid for on an annual basis. With the most basic annual plan starting at $4.08/month, users can upgrade to an unlimited plan with 10GB of storage for $12.42/month and to an ecommerce plan with 20GB of storage for $16.17/month, which enables users to run a fully functional ecommerce store through Wix.
With some experience in designing my own personal website as well as several websites for companies that I have worked for in the past, I can honestly say that I have never come across a web design service that matches the ease-of-use and functionality of Wix. I recommend Wix to any entrepreneur who is curious about how they can set up a professional-quality website on their own with minimal hassle.
Published: December 10, 2013
1934 Views