VPS hosting is on the upswing right now, with small businesses taking the most advantage of it. If you're looking for virtual private servers to host your website, there are 5 key benefits that you're looking at.
VPS hosting (especially when it's of the SSD variety) can provide you with faster speeds. Since VPS plans are scalable, they are perfect for small businesses and startups seeking flexibility. But before you embark on the mission to find the perfect hosting partner, there is just one question you must ask yourself: Do you really need a VPS hosting server? Yes, if you need SSD storage on a secure server, protection from disruptions or loss of data, efficient customer service to sort out any problems, and if you like the idea of saving yourself from a world of pain in terms of your own online web address.
Arvixe Web Hosting
One of the best web hosting managers if you're looking for a well-rounded service, Arvixe earns bonus points for customized packages and a choice of deciding between Windows and Linux based servers. It also provides adequate website building tools, unlimited monthly data transfers, and a range of hosting plans starting at just $20 for the basic VPS server. The managed WordPress service offers up to six domain names, which should be enough for small businesses. Phone support, though, could do with a little improvement. This business-friendly hosting site, however, comes with a "BusinessClass hosting" plan that packs a punch by allowing you to host multiple domains on a single server, balance all your ecommerce functions, provides SSL security (which also helps boost page rankings) and more.
Media Temple Web Hosting
Media Temple integrates all the essential tools of an average VPS provider, including monthly data transfer limits, limited emails, Linux-only servers (not surprising, considering 95% of supercomputers are found to be on Linux), unlimited domains, and 24/7 customer support systems. However, it does have a trump card which puts it on our list of must-visit VPS server providers: a whopping 600GB of storage and 64GB of RAM (at the time of writing). At $30, it is still one of the more affordable hosts on the market, while offering an extraordinary amount of storage. If your business deals in a lot of images and content-rich pages with RTF, this should be a good choice. However, some premium services like monitoring, backups, etc. are missing in the self-managed option.
Related Article: How Much Web Hosting Bandwidth Do I Need?
FinestShops VPS Hosting
Magento is one of the best platforms for building an ecommerce website, particularly for small business, but the process becomes even easier with the aid of practical, turnkey solutions like those from FinestShops. This website offers unique features like managed PCI compliance, premium Rackspace data centers, RAID protected and encrypted storage, and remote backups managed automatically for better protection. The specialized support for Magento software ensures that customers, especially ecommerce websites, can benefit most from a managed solution such as this. Also, this might be the only server with proactive 24/7 automatic server monitoring. And last but not least, it also provides app-synchronization with Google to streamline your business communications.
1&1 Web Hosting
Ranked at 3.5/5 on PCMag, 1&1 Web Hosting is a relatively new name in the game but fairly good competition in the current market. Offering 12 GB Ram and 240 GB storage, it provides nearly all of the services required of a hosting website. Apart from the option to send or receive unlimited emails, this has unlimited domain names, support, both Linux and Windows servers (after all, Windows does have 75% share of the present market), and unlimited monthly data transfers. This last feature is the most important aspect of this hosting service provider, particularly since it's the only one among immediate competitors like BlueHost, iPage, SiteGround, and GoDaddy.
GreenGeeks Web Hosting
GreenGeeks has VPS hosting services, offering not only fast but reliable and scalable hosting servers to suit various needs. The SSID, RAM and storage space varies by the package you require, so for extremely small businesses, their initial outlay is minimized thanks to this special feature. Though the servers are mostly limited to the US, the unique features of this particular service are: free migration from older or earlier hosting sites, nightly backups, CPanel/WHM license (included in package), and domain provisioning on blacklist-free IPs. Plus, it protects the environment by running on renewable energy: and if we're talking of plain ol' business sense, it makes sense to up your rep by adding a bit of green-loving.
LiquidWeb Hosting
From LiquidWeb comes this brand new server, a managed VPS solution offered on its advanced storm platform. With 10 different options in terms of RAM (counting from 1GB and ranging to 512GB), there are some cool features like "Day Billing" (works on the concept of pay as you go for services you use), creation and deployment of server images, real-time monitoring, STORM firewall, and RAID protected SSD for its VPS servers. There are some unique features like "Easy Clone and Resize" for those just starting out with their own business websites online. Also, they provide something known as a "Heroic Promise" SLA, which promises response times as low as 59 seconds. Honestly, though, they had as at the "scale up for an hour, do all your work at unimaginable speeds, then scale back down when you no longer need such high bandwidth."
Hostgator Web Hosting
Hostgator provides an unlimited number of domains and emails, offering a great amount of flexibility while offering very economical packages and feature-rich services. The problem though is that there's no option of a Windows-based server. A monthly data cap of 3TB is one of the highest we've seen so far. However, there are NINE different plans to choose from, offering an enormous amount of flexibility and more power to you if you can do with less storage. There's full root access so you can get complete control and access of your site, Dual Intel Xeon E5-2643 vs 3.5GHz, 25M Cache, and the option of selecting either Fully or Semi-Managed Servers. For a full review, check out http://www.youtube.com/watch?v=1be19dcAzDw.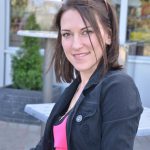 Author: Marina Iermolaieva is a marketing specialist at Promodo. She has been working on different big projects connected with software, web hosting, internet marketing, and online retail. Follow her on Twitter.