The Most Common Problems During Conference Calls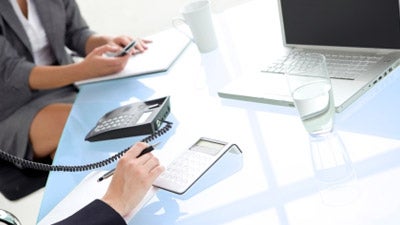 Although commonly considered to be an effective way for large groups of people to communicate remotely, conference calls have earned a notorious reputation for the myriad ways in which they tend to remove efficiency from a phone conversation.
Uberconference
is a service that sets a new standard in conference calling technology by allowing callers to navigate a call on its powerful online interface.
To better understand how Uberconference can be a practical solution for your small business, I've put together a list of common problems experienced during conference calls and how Uberconference addresses these issues.
Problem: Callers must log in to a call using a pin code.
Solution: Uberconference callers are sent an email or text message notifying them of the scheduled call and a number to dial. Upon dialing this number, callers automatically gain access to the call based on the number they are calling from.
Problem: Callers must introduce themselves upon entering a call.
Solution: Uberconference provides an online interface for monitoring calls, so call participants can see everyone who is on the call without having to ask about who just joined.
Problem: Callers don't know who is speaking at any given time unless they identify themselves.
Solution: Uberconference makes it easy to identify who is speaking by sending a profile image of that caller to the top of the online interface.
Problem: Someone in particular continues to speak out of turn, disrupting the flow of the conversation.
Solution: Uberconference enables call administrators to revoke speaking privileges of any given caller by muting their phone line.
Problem: A few call participants want to discuss a matter in private before returning to the call.
Solution: On Uberconference, several people can actually hold a private conversation within a conference call by applying earmuffs to the other callers.
Problem: There's no organized way to obtain someone's contact information after a call has ended.
Solution: By enabling each caller to set up an individual profile, Uberconference makes it easy to view a caller's LinkedIn, Facebook, Twitter and Google+ accounts directly from the call and to connect with them after the call.
Problem: At the end of a call, you can't remember who actually contributed to the conversation.
Solution: Uberconference provides call administrators with powerful statistics on data such as who talked the most and who talked the least during the conference. For greater retention, the entire conversation can be easily recorded for playback.
Problem: You like to keep your files and notes organized in the same place, but there is no way to easily sync files obtained during the call with your existing data.
Solution
: Files and other information from an Uberconference call can be automatically synced with your
Evernote account
.
Although this might seem obvious, it's worth noting that callers must either be at a computer or logged on to an application from their iPhone or Android Smartphone devices in order to benefit from the full list of features available through Uberconference. There are three tiers of service subscriptions available: a Basic Account for free, a Pro Account for $10/month that allows you to initiate calls, and a Business Account for an unspecified amount that enables you to integrate an entire team of employees.
Published: November 26, 2013
5735 Views