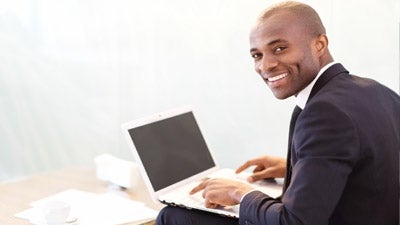 When managing a team of employees, it can be difficult to find a meeting time that suits everyone's schedule. It can be even more difficult when certain members of your team work remotely, and you're forced to keep track of everyone's availability by jumping from one email to the next, exacerbating an already unproductive task. In this review, I'll discuss how
Doodle
, an online group scheduling service, can help your business keep track of everyone's schedule with the least hassle possible.
Doodle's easy scheduling feature, enables you to fill out all pertinent information corresponding to a particular event before asking your employees to respond with their availability.
Doodle makes it easy to create a survey, so you can find out how many people amongst your team members are interested in tackling a new initiative.
Perhaps the best reason to use Doodle for your scheduling needs is that the service does not require people to register before using the service. The only person that actually needs an account is the group administrator. Everyone else can simply click the Doodle link that's sent to them and fill out their schedule availability accordingly, which means that it's easy to engage people who are new to the service.
Regardless of whether you planning to use the service on a regular basis, I recommend that users sign up for a free account, which allows you to sync events with your Google, Outlook or Apple calendar and keep track of all polls in the same place. More advanced features enable users to create a schedule of availability that other account holders can see along with their preferred method of contact.
By signing up for a premium account, you can see immediately who has yet to submit their availability. Premium users can also send automatic or manual reminders to event participants, to keep people from forgetting about an event. Businesses that subscribe to premium access can fully brand their scheduling features and assign a company url to the Doodle link.
Premium membership pricing starts at $39 per year for individual users. Businesses can purchase a premium account for $479 per year for a team of 20 employees. Enterprise solutions are available for large teams, to whom Doodle even offers employee training on how to use the app. All memberships come with a 30-day free trial period.
Doodle can be an invaluable tool for any business that stands to save time by eliminating the hassle of browsing email history and tracking individual availability before scheduling a team meeting. In addition to the simplicity that it offers as a scheduling tool, perhaps the best reason to start using Doodle is that you don't need an account before you can respond to a survey or scheduling request. Sign up for a free trial today to see for yourself how Doodle can transform your small business's current scheduling process.
Published: January 22, 2014
2505 Views