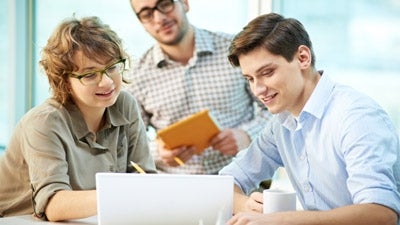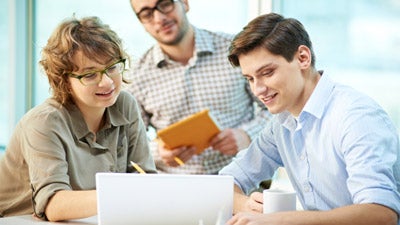 Alibaba
is
China's largest global marketplace
for online sourcing and shopping. With over 2 million supplier storefronts and an e-commerce platform similar to eBay and Amazon in the US, Alibaba offers safe and simple trade solutions and easy access to verified suppliers. Here I'd like to review the process of using Alibaba's sourcing service as a US entrepreneur.
With over 1.5 billion products to choose from, Alibaba makes it easy to find specific items with its advanced search function that groups suppliers by category, country/region, and supplier type/status. Through a compare box, you can check the products and supplier information of at least two suppliers simultaneously. You also have an option to view the latest price assigned by a supplier so that you receive a fairly accurate quote without having to wait for a response. Obviously, your quote will depend primarily on the quantity of an item you request to order.
As a buyer, you can either contact a supplier directly or take 5 minutes to fill out a buying request, through which Alibaba will match you to 10 selected suppliers in 48 hours. In order to find the right supplier, it's best to include an introduction of who you are, a detailed description of the product that you're looking to purchase, and an idea of what quantity you'd be looking to acquire. Your product request can also include preference details such as packaging, color, and materials so that the suppliers you're matched with are dwindled down to ones that suit your needs.
Alibaba's suppliers are screened for legitimacy and not recommended if they've received a high volume of complaints. Suppliers typically offer quotes in a very short period of time, often within the first 48 hours of your request being posted. If a supplier is online, Alibaba's Trade Manager makes it easy to communicate with a supplier in real-time through a chat conversation. You can ensure product quality by engaging Alibaba's Inspection Service, which comprises a dedicated team of inspectors who are willing and able to check on your order for as little as $105 a day.
You can feel safe in dealing with Alibaba, as you make payments through their dedicated Escrow Service under which you only make a payment if the supplier agrees to deliver on your terms of purchase. Once your purchase is made, it's easy to track your order as soon as it's been shipped and you are even assigned to a service representative to communicate with throughout the entire process. Alibaba offers a range of other service features as they apply to international purchases. These include customs clearance, logistics, tax rebate, foreign exchange and further assistance with the sourcing cycle.
With an Alibaba e-Credit Line, you can actually open up a credit account that enables you to pay for an order after you've received it. It's possible to obtain credit limits ranging from $100,000 to $2,000,000 according to the needs of your business. You can repay your credit after a period of 120 days, which is entirely useful for entrepreneurs who want to free up cash flow during the early stages of starting a business. Financing is currently offered at an
average rate of 6.7 percent
, which is competitive to what's offered by China's central bank.
As the number one global e-commerce site in China's world leading economy, Alibaba handles more sales transactions than eBay and Amazon combined. The reason why US entrepreneurs love the site is because Chinese manufacturers can offer a major cost savings in the event that a successful partnership is formed. I would recommend Alibaba as a legitimate site with a fairly straight forward 4-step process for sourcing: search for products, screen the results, contact suppliers and execute trades.
Published: August 13, 2013
4027 Views