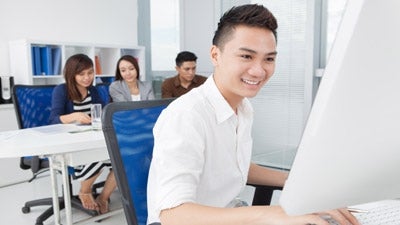 An alternative to email that enables teams to organize and sync their communication across all devices,
Fleep
simplifies cluttered conversations by storing important information and files in a single location that's easy to find. In this tech review, I will highlight a few features that can enable your small business to benefit from Fleep as a communication service.
The most practical reason to use Fleep is for its chat function that allows team to communicate. All conversations on Fleep are stored in the cloud and thus automatically synced across all of your devices. Moreover, you can even add non-users of Fleep to a chat by using their email address, which enables them to view conversations as an email thread until they register for an account.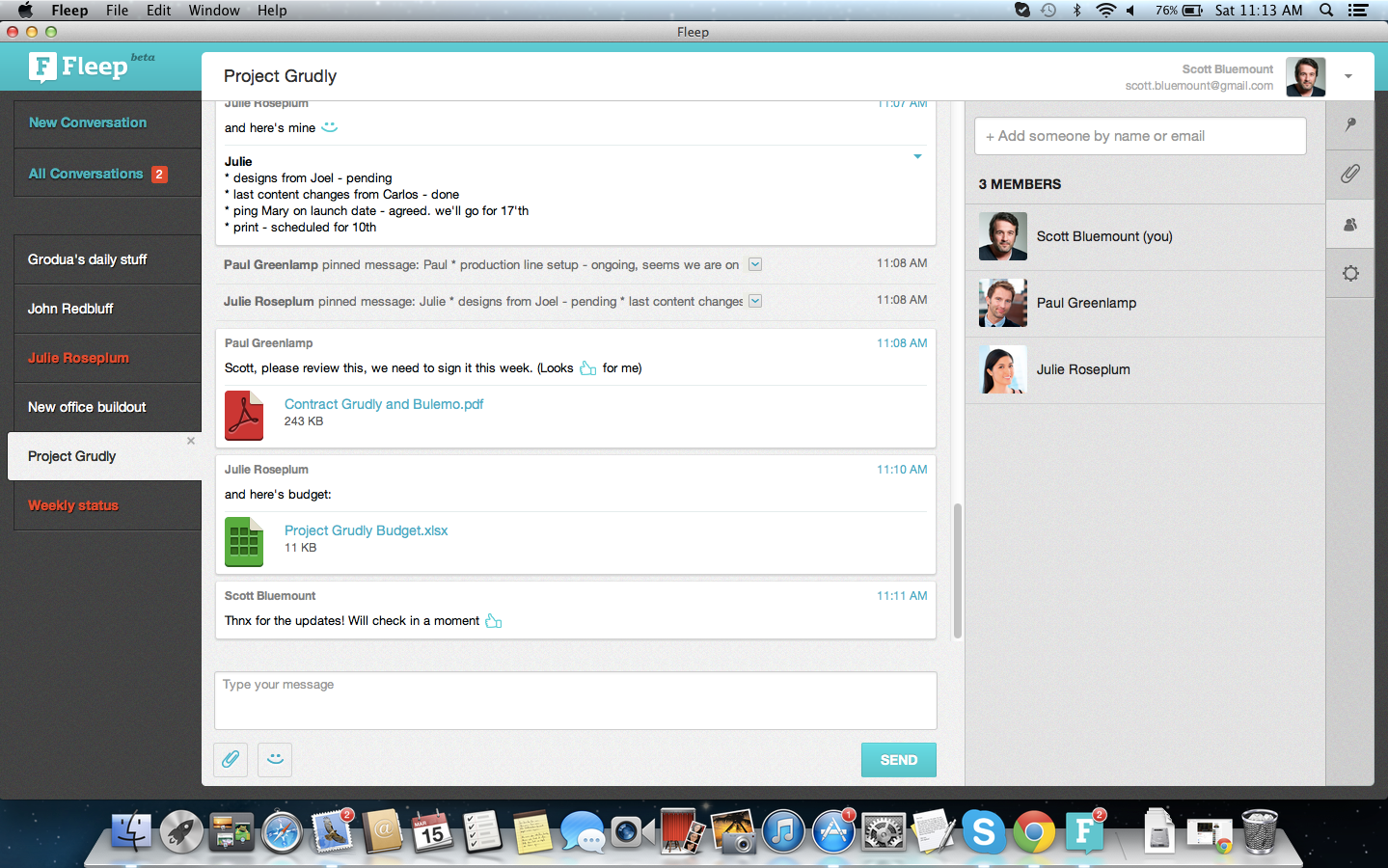 The above image demonstrates the layout of a project conversation on Fleep's interface.
Fleep makes it easy for users to set aside important messages and information so that they do not get lost amidst the clutter of their inbox. Whatever information gets pinned, whether it be task lists, meeting notes, or important tasks, can be easily viewed on the right side of the interface and edited by everyone who is active in the conversation.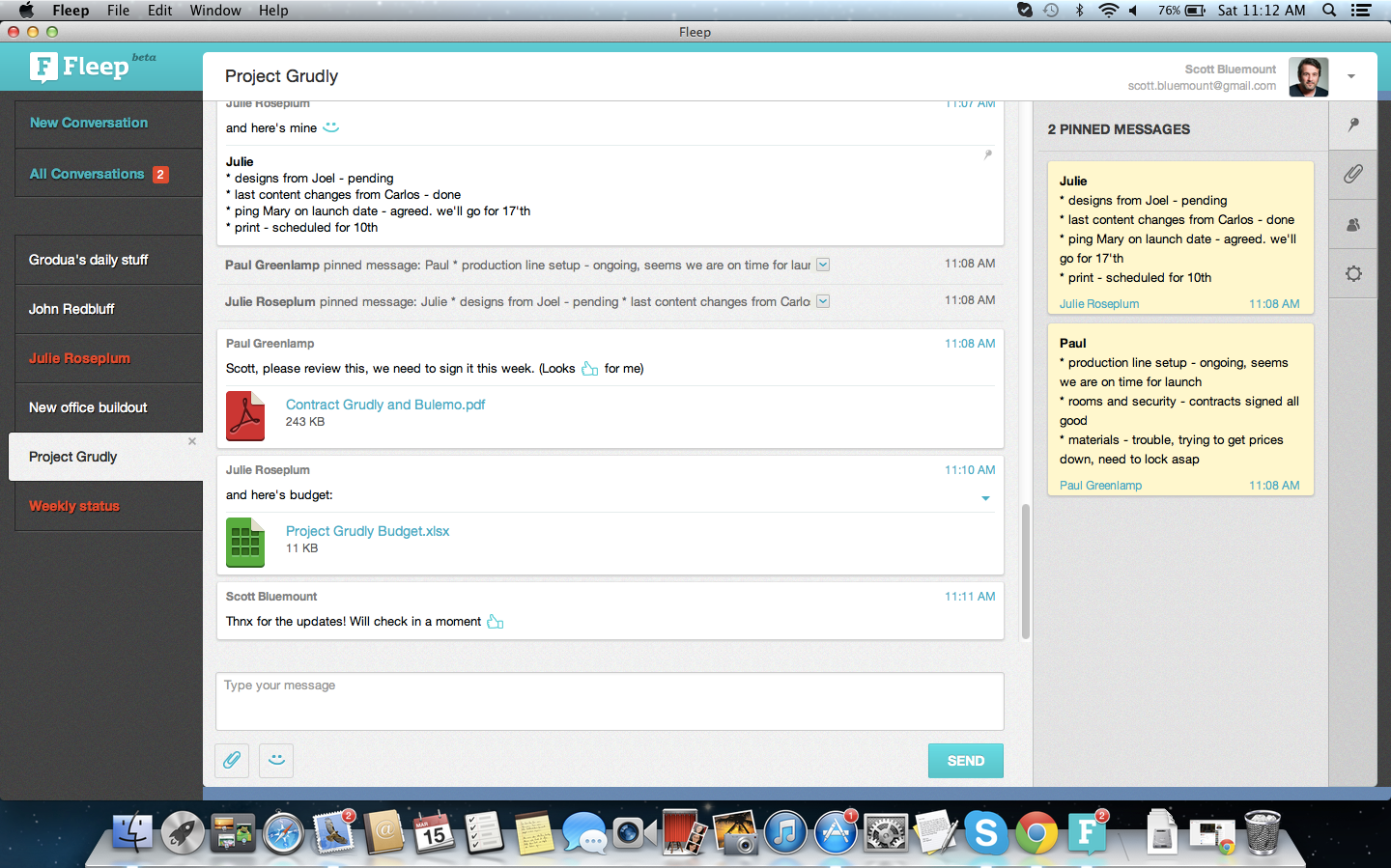 The above image shows how important messages can be pinned to the right-hand column of Fleep's interface.
Rather than being required to search through a long list of messages to locate your important photos and documents, Fleep has set aside a specific area of the site where those files are stored. This 'File Drawer' makes it so that you no longer need to browse your message history for attachments that might or might not be easily found.
Not only is Fleep easy to use, but it's also practical in that it can be accessed from a wide range of applications, from a web browser on Mac or PC desktops to applications on iPhone or Android devices. There's absolutely no need for a team to all be working on the same device.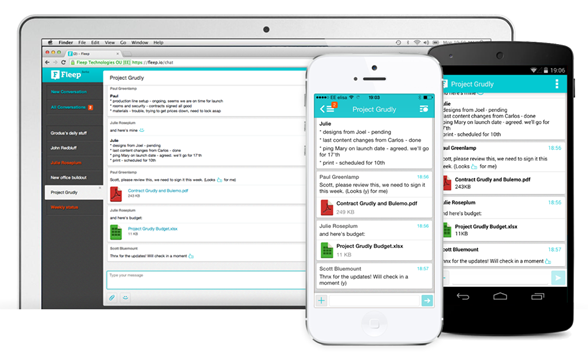 The above image shows how Fleep's interface appears on several devices.
Although the site is still in its early stages since being launched by a group of ex-Skype employees, Fleep is worth checking out for any small business that could seek to benefit from a service that offers a clear forum for communication. There are no ads and no fees at first sign-up, so if the service could be interesting for you and your team, why not try out Fleep to see if it satisfies your communication needs?
Published: July 7, 2014
2653 Views