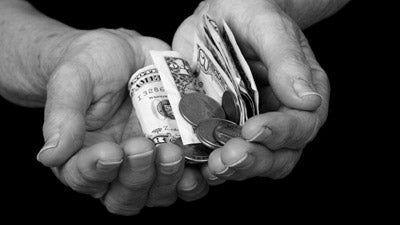 Are you sitting on a great idea but lacking the money to make it happen? One alternative to traditional financing, which typically requires you to repay with interest or to sell an ownership stake in your company, crowdfunding is the solution for startup founders who want to raise money for their small business the same way that politicians raise money for their campaigns: organically. Here are a few of the most popular web sites for crowdfunding and how each one serves its goal to help you achieve financing for your startup.
Kickstarter
Self-proclaimed as "world's largest funding platform for creative projects," Kickstarter has helped raise millions of dollars for startups around the world since its inception in 2009. On Kickstarter, you set your own budget and timetable for your funding campaign. They keep you honest with an all-or-nothing approach, which means that if you fail to raise the full amount, you get nothing in return. But there's also no limit to how much money you can raise, so you keep every penny you raise over your targeted amount. With a success rate of just under 50% and over 45,000 startups funded so far, Kickstarter is a proven successful platform for crowdfunding.
Crowdfunder
A crowdfunding site that's specifically dedicated to small business, Crowdfunder is a convenient option for entrepreneurs who are seeking a platform for funding a business as opposed to a creative project. The site accepts campaigns for a range of startups and small businesses who receive funding from a unique global network of investors. With communities groups set up in cities across the US and in Mexico, Crowdfunder offers the additional advantage of enabling you to connect with investors in person. With 22,000 members and growing, this is definitely a site worth checking out for entrepreneurs who want a more practical approach to crowdfunding a business.
Indiegogo
Distinguishing itself as an international community for crowdfunding, Indiegogo is a great site for entrepreneurs who feel like their idea will engage audiences globally. The site accepts projects from a range of ideas, from creative projects to personal financing and charities, and offers the option of choosing between the all or nothing approach and the safer keep everything you raise, with the only difference being the fees you pay at the end of your campaign. The site runs a tight filter so that you must be approved by their editors before you can start raising money, so be sure to put some thought into setting up your profile before going live.
Rockethub
Claiming to offer the fastest payout and lowest fees of any crowdfunding site, Rockethub promotes its keep-everything-you-raise funding model where you get rewarded for reaching your goal and penalized for falling short. Rockethub also has the unique approach of offering project owners a way to connect with promotion and marketing partners, which can be an advantage for entrepreneurs who lack the community to raise their funding target.
Pozible
Pozible is an Australia-based company that promotes crowdfunding for creative projects and ideas. One advantage of the site is that all projects are clearly categorized and neatly woven into the layout of the site's design. Pozible is very art-driven, so the site may be better for entrepreneurs who are more focused on creative projects. Pozible has an all-or-nothing model, but is worth considering as an alternative to Kickstarter, especially for entrepreneurs looking to raise money for a project in the land down under.
Conclusion
With a lot of great sites to choose from, it's important to keep in mind that the best way to achieve success in crowdfunding is through self-promotion. Leveraging your presence on social media and generating buzz in the local community will go a long way to help you reach your targeted financial goals. Most sites will require you to create a video that goes along with your campaign. Make sure your video not only clearly explains what your business does but demonstrates your passion for getting other people involved. For example, some of the most successfully funded projects encouraged giving by offering a discounted purchase to all fundraisers. An engaging video presentation will have the best chance to capture the attention of site editors who approve content and push it the top of their homepage.