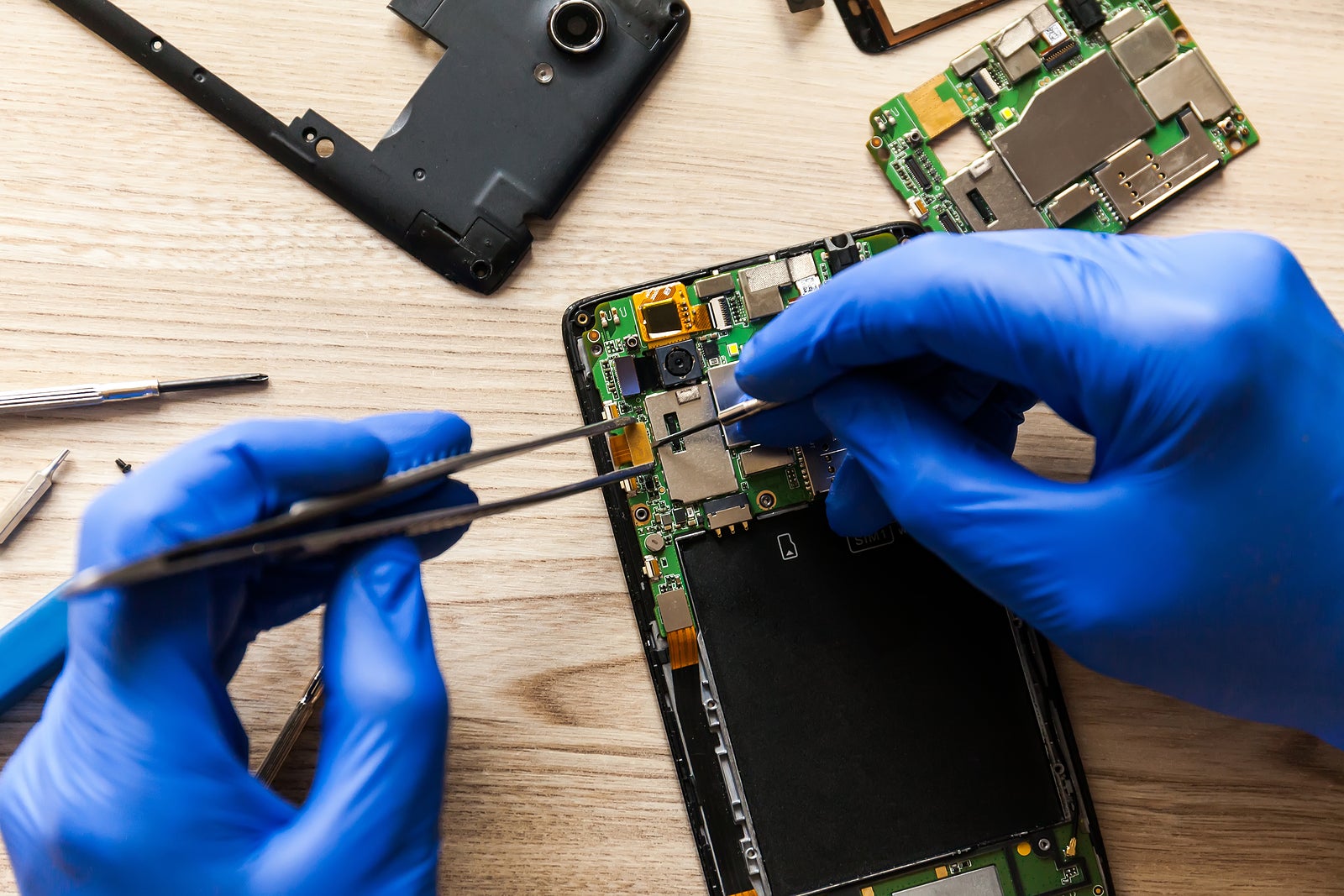 The phone repair revolution is happening around the world.  During the past 5 years, the lifecycle of our phones has steadily increased.  From 2016 to 2019, the average time Americans took to upgrade or replace their phones rose 10 months — from 23 to 33.  The change can be attributed to a variety of factors: new features aren't as tempting, high prices, and revamped carrier contracts. 
As new technologies are introduced, the "wow features" aren't as appealing as they once were.  Only 7% of those who have spent over $1,000 on a smartphone say they will likely purchase a new 5G device as soon as it's available to them.  Just 1 in 3 Americans is now interested in upgrading solely to take advantage of innovations.  In addition, high prices are pushing consumers to lengthen the time between upgrades; the top 3 smartphone brands saw prices increase by 52% from 2016 to 2019.
Even phone companies are contributing to the increased time between upgrades.  Revamped carrier contracts break the 2-year upgrade cycle.  Now, consumers are more likely to pay full retail price for a new smartphone as opposed to a deal that would be written in the 2-year contract.  Many payment plans for new devices can take longer than 2 years to pay off.
Now that more individuals are keeping their phones, it means we're more likely to see something break.  Broken smartphones are a very common occurrence in the U.S.; 2 smartphone screens are cracked every second.  Almost three-quarters of the population have broken a smartphone.  Being on the go puts your phone at risk, and many people don't take the steps to safeguard their devices. 
Chances are, you have dealt with a broken phone.  Rather than rushing to the store to replace your device, consider the alternative — phone repairs.  Currently, 59% of people would rather upgrade their device than fix an old one, but this number is dwindling as the benefits of phone repairs become more evident.  Repairing broken devices has been shown to benefit the environment and save money. 
Phone repairs reduce emissions, save energy, conserve resources, and reduce e-waste.  Consumers will typically spend less on repairs than purchasing a replacement.  In addition to benefiting the environment and your wallet, repairing rather than replacing your phone is more convenient.  You can effortlessly keep all of your files, settings, and habits without having to adjust to a new device.  Keeping our phones for longer means we're more likely to see things break.  Consider repairing rather than replacing. 
Published: July 29, 2021
1647 Views