If you own a business, be it small, medium, or large, your customers may look to flexible and faster ways of transferring payments. No one can blame them. But with the current modern technology, it's now easier to make and receive payments using POS systems.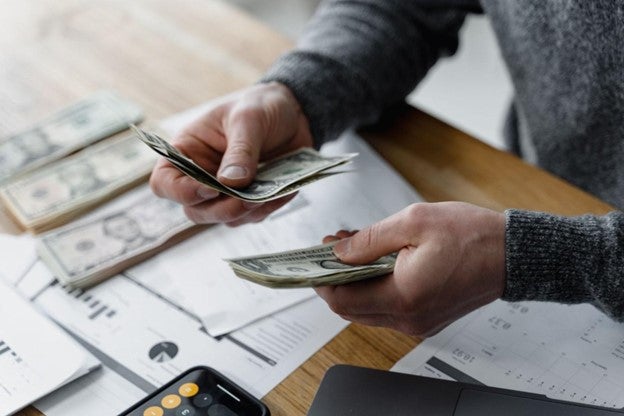 https://www.pexels.com/photo/close-up-shot-of-a-person-holding-paper-money-6694924/
By managing transactions between you and your buyers, retail payment processing has made everything more convenient by allowing businesses to accept credit card payments. Your customers can transfer funds to you when purchasing goods or services, and vice versa with refunds and returns. This method is different from both online credit card processing and debit card processing, as it enables you to accept credit card payments virtually and draw on a line of credit provided by the credit card issuing band.
Benefits of Retail Payment Processing
The concept of retail payment processing is ever-growing and evolving; no question about it. It's a lot easier for you to get your money since the retail payment processor has done all the technical work.
But this also brings various benefits, from more security, an easy way to review transactions, saved time, or no more ATM deposits needed. Separately, with this processing, funds are being transferred from your client's bank account or the payment processor into your account efficiently through the night.
It's fair to assume that one of the most significant benefits of retail payment processing is increased sales. As long as you accept payment via credit card, your customer base will be interested and attracted to return to your store due to the popularity of accepting credit cards or debit cards as payment.
Too few are carrying cash nowadays, so it's in your best interest to keep your customers loyal to your service. In addition, you can offer loyalty programs or rewards through retail payment processing every time your customers make payments.
Using retail payment processing is essential for all retailers. From securely validating your customers' card details to ensuring the funds are available, it's an excellent method that enables you to get rapid transactions while protecting your clients' payment data. Moreover, it will also protect you from the risk of insufficient funds, expired cards, risk of fraud, exceeding credit limits, or closed accounts.
Fees Associated with Payment Processors
Payment processors are considerably cost-effective, but there are several fees that you should know about, including:
Monthly statement fee (processors may charge a certain amount for setting a merchant account)
Start-up fee (you may have to pay the price for opening an account)
Annual fee (a yearly fee for all the processing services)
Other fees (transaction fees, minimum monthly fee, discount rate, chargeback fee, address verification fee, equipment lease charges, termination fees)
A retail payment system is proven to be an integral part of how your company profits. You can use many convenient retail payment solutions to improve your customers' satisfaction. When choosing the right system, you'll cater to your customers' buying experience while keeping them highly satisfied and enhancing your brand's recognition.
Even more, you can do so without paying any fees, including transaction fees. Integrating a retail payment processing system into your business is also straightforward. The system will blend with your accounting methods, POS devices, billing system, and even with your customer relationship management system.