What Should You Know About the Potential Risks of Online Shopping?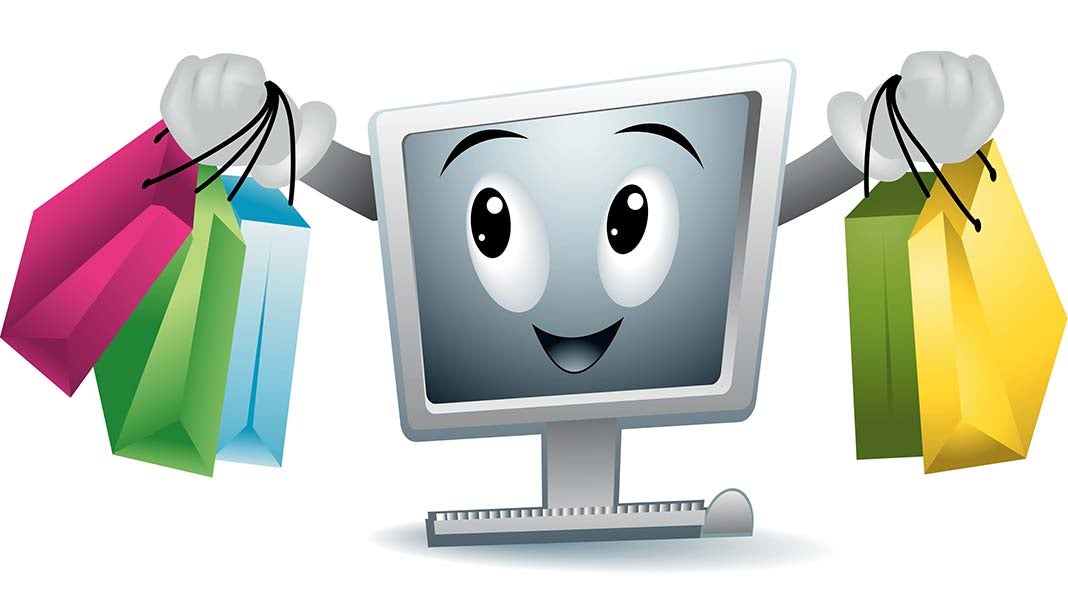 Although online shopping makes shopping easier without even setting foot outside the house, it's also much more convenient for criminals to carry out their cheating antics. A large number of scammers and fraudsters lurk in the digital realm with the aim of luring people and getting their hands-on personal and sensitive information. Using various smart methods, cybercriminals now have numerous ways to steal your money.
Here is what you need to know about the various risks of online shopping:
Identity Theft
One of the most common risks of online shopping is of identity theft. Criminals get hold of your personal information and then use the information to make personal purchases. They monitor the activities of online shoppers closely to steal their personal information. There are various ways to steal identities.
Phishing normally takes place by emails which look legitimate but are not. These emails seem to be sent from a bank or an online store and ask for your personal information to rectify some order or problem with an account. You can get spam and junk mails that offer gifts, free products or amazing discounts. For these 'gifts' you have to register on the site and give your personal details.
Moreover, if someone is spying on you by installing a spy app on your phone, they can record all of your personal information with the help of the keylogging feature. Spy apps fetch information from your phone and allow the person spying on you to access everything. They can use your personal information and make purchases and expenses on your name.
Read more on phone hacking
Credit Card Fraud
Credit card fraud is another common risk. Malicious users intercept the online stores at the payment portal. Customers redirect to the malicious user's site instead of the legitimate payment gateway after making payment of the products. As the page looks identical to the gateway of the site they were shopping from, customers get confused. The malicious users then get their hands on the customers' credit card details and use it for themselves.
Read more on credit card fraud
Adware & Malware
While surfing social networking sites or online stores, ads and offers bombard the users' screens. These advertisements are not always genuine. They might look appealing and hard to ignore, but as soon a user clicks on these ads, the ad requires them to register and submit their personal details. And this way, scammers easily acquire the information. Sometimes, even good stores are hit with malware so it spreads to all the users who visit the site. Simply visiting the website makes the malware attack your system. Without an efficient antivirus software, one can fall prey to harmful malware. Earlier this year, Amazon suffered a massive data breach in which the attacker stole the login credentials, as well as personal information of over 80,000 customers.
Fake Online Stores
The Internet is full of fake online stores and pages that trick people into purchasing products. The truth is, there are no products and they are not for delivery. These stores show great offers and lure people into buying their fake products. There have been various incidents where buyers never got what they ordered and spent money in the online transaction. Another reason for falling for this tactic is that these people make their sites appear as legitimate online stores. There are just slight changes in the name which are not that obvious and are easy to miss.
Read more on secure online stores.
Overpayment
Over the years, overpayment scams have become quite common. Usually, they depend on a seller's goodwill to give exemplary customer service. Scammers make a purchase and pay via an online transfer or check. They pay more than the original payable amount. Then, the scammer asks for the refund of the excess amount. In the urgency, the seller usually has no time to see that the online transaction/check did not go through. This kind of threat frequently links with fake order email scams which alert an online seller about the sale of an item and the money credited to an account by using an almost identical template of the confirmation email and sender address to the actual website.
How can you protect yourself?
While shopping online, check for a lock symbol in the address bar on the websites like Amazon. This symbol indicates that a site is using a secure protocol for sharing information in an encrypted way. This way, anyone who is monitoring the customer traffic of the site, cannot see it. Customers' personal information remains safe. A good way to make sure that you are on a secure webpage is to check for 'https://' at the beginning of the URL. It means that the information you enter remains safe.
Always order from reputable online stores which have a history of excellent customer service. See that they are following quality standards of customer satisfaction and security. Go through the customer comments and reviews before purchase.
To avoid phishing, never send personal information through email. If you have any doubts, always check the site making such request and try to talk to someone from the company to check the authenticity of the request.
Published: November 23, 2018
51236 Views