How Inventory Management Software Can Ensure You Don't Overstock for Ecommerce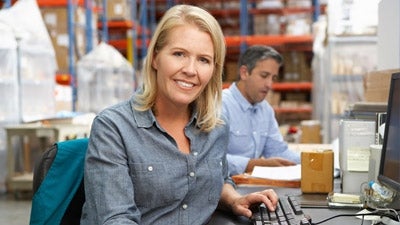 This article explains how order monitoring and inventory management can work for just about any business that sells via e-commerce. More often than not the task of predicting demand and replacing inventory to match the demand isn't the easiest of tasks. We'll let you know how you can collaborate on the internet to make order management better, create a good inventory management strategy, and perform demand prediction, production and transportation.
Here is an example situation. What happens when a customer contacts you and requests an item he wants immediately sent, and you then uncover that the warehouse does not have it in stock? Is it possible to respond inside a time-frame that's appropriate for your customer?
What goes on when the customer contacts you through telesales, or through online sales on the internet? Is the infrastructure in a position to respond precisely towards the customer's query? What must you do to ensure that you can fulfill your orders and inventories?
We all know that customer orders always drive logistics. A principal requisite for just about any e-commerce business is that it should utilize systems that manage orders and inventory levels effectively.
When clients demand services through multiple channels, order promising, monitoring and fulfillment can be complex and intensive. Multiple channels can often mean clients ordering over the web, phone, fax or email and in some cases differing people deal with these calls within an organization.
Disparate order processing can result in serious gaps in sales fulfillment. If order obligations aren't honored through the business then an order status can become challenging to see—and this difficulty may consequently become passed down the customer.
Bringing together orders into a single interface for submission, monitoring, routing, fulfillment, and order status queries will help all your employees. They can access vital information from the common interface thus ensuring visibility within the entire process. And when this visibility is then in turn conveyed towards the customer, then your customers will become happier with your own company and processes.
Order Management Services
Order management services really are a critical element of customer support—enabling internal communications inside an organization and assisting collaboration among buying and selling partners to make sure that all customer orders are satisfied and shipped when guaranteed.
Some of the better order management software features include:
Consolidated order management that consequently reduces costs
Advanced order commitment and monitoring that will help to improve customer support
Allocation of inventory and items
Automation of workflows through order management processes
Order visibility
Order monitoring
Enhanced cost lists and customer quotes to maximize margins
Consolidation of order data to aid enterprise predicting and replenishment initiatives
Significant rise in the visibility of demand and future requirements
Removal of repetitive tasks and physical paper handling
Reduced lead times
Reduced administrative workloads using multi-facet databases
Optimization of catalog cost lists for profitability
Among the biggest costs to the business is managing inventory or stock. Whether you are a manufacturer, store or distributor, the quantity of inventory held directly impacts your margins. Getting an excessive amount of cash tangled up by not stocking on products that clients need may have a major effect on your company.
An item that's in excessive demand is generally very hard to manage. Delivering the correct quantity of items suggests that the accurate demand forecast is important. This impacts the whole logistics.
Continuous replenishment inside a warehouse may become a mammoth task if consumer data is not analyzed precisely. To facilitate efficient responses according to consumer demands, warehouse data, sales predictions, and inventory planning, it is imperative that such companies consider inventory management seriously. Making accurate supply and demand forecasts is essential for anybody within the logistics management arena—and that's how software can come into play.
Inventory management software can remove obstacles between manufacturer and merchants and create a closer working relationship. Ideally, inventory management ought to be simple as reducing inventories. If products wanted aren't at hand then sales are going to be lost to rivals.
The three primary aims of inventory management software are:
Enhanced customer support
Reduced inventory investment
Elevated productivity
Advantages of inventory management software:
Complete charge of inventory
Complete details about the need for the inventory
Complete visibility on amounts available, amounts committed and amounts sold
Response times reduced
Elevated sales
Better understanding of the exact size of your merchandizing inventory
Frequent analysis of purchases, sales and inventory records
Elimination of unnecessary warehouse space by needless overstock of inventory
By supplying timely accurate information relating to inventory location, movement and valuation, receipt of products, purchase and return of products and profits you are able to make certain that the inventory is seen within a network.
Helps to Ensure You Don't Overstock
With inventory management you are able to set your products catalog to cover items that aren't available, or change prices in line with the quantity of items stocked in the warehouse. The amount available can be shown online to the shopper which can prevent unnecessary confusion once the shopper adds products that might be unavailable to their shopping cart. The buyer can be instantly informed on low inventory levels.
It's a key task and benefit to inventory management software is to let you operate as a proper online ecommerce business.
More Details: One website which really takes advantage of this kind of software is Overstock.com. Here's a web page all about how to use an Overstock Promo Code which tells you how you can save when shopping with them.
Published: June 5, 2013
5217 Views