If you're considering setting up a business premise (either physical or virtual) it is essential to understand and comply with any relevant regulations. Failure to do this can be costly, so before you take the plunge into entrepreneurship, ensure you are aware of all the necessary protocols. Let's explore some key steps you should take to ensure compliance with the applicable regulations when setting up your business premise.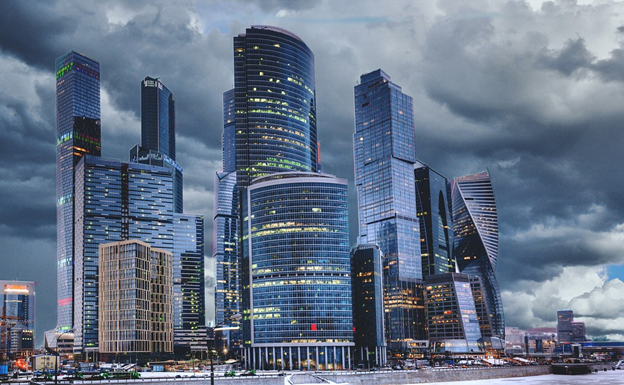 Image Source: Pixabay
1. Check the Environmental Regulations
Depending on the type of business you are setting up, there may be particular environmental regulations that must be adhered to. These include restrictions on noise levels, chemical waste disposal, or other forms of pollution control. Check with your local government first to find out what is and isn't allowed in your area.
You may need to get permits or licenses before you can start operating, and there may even be specific requirements for the building type or premises you are using. An environmental site assessment service can help you legally ensure that your premises are up to scratch. The cost of this service is usually minimal, but it can save you a lot of money in the long run.
2. Ensure You Have All Necessary Licenses and Permits
Before starting trading, each business will likely need a combination of permits and licenses. The local government usually issues these, so make sure you contact them to find out what you need before opening your doors. You should apply for your permits as soon as possible to avoid unnecessary delays. It can take some time for applications to be processed, so make sure you plan and leave plenty of time between submitting the paperwork and opening up shop.
3. Work With a Lawyer or Professional Accountant
It's advisable to work with a lawyer or accountant familiar with your region's legal landscape. This will help you to stay on top of any relevant regulations, as well as help you to manage taxes and other financial matters.
It can be helpful to have someone experienced to turn to when setting up a business, especially if you're unfamiliar with the local laws and regulations. A professional can help to take some of the stress away, knowing that you have an expert who understands exactly what needs to be done to stay compliant.
4. Maintain Good Records and Monitor Changes
It's essential to keep accurate records of all transactions, financial and otherwise, as this will help you to stay on top of any changes in the relevant regulations. Finally, ensure that you monitor any changes to the law or government regulations. It's easy to become complacent when running a business, but it's essential to be aware of new developments and adjust your processes accordingly. Staying up-to-date with the latest legislation will help to ensure that you remain compliant at all times.
5. Get Insurance
Operating a business premise without insurance is a considerable risk. Accidents can and do happen, so it's vital to ensure that you are covered in case anything goes wrong. Business interruption insurance can also cover any losses incurred due to unavoidable circumstances such as inclement weather or power outages.
Liability insurance is also crucial, as it will help to protect you if a customer or employee brings a lawsuit against your business. Investing in the right insurance policies can be expensive, but it's essential for protecting your finances and avoiding any legal trouble. Disaster insurance is also a good idea, as it will allow you to quickly get back up and running in the event of unforeseen circumstances.
6. Ensure Your Employees Comply
It's important to make sure that all of your employees are aware of the relevant regulations and laws, as they will be the ones responsible for following them. Make sure that you give everyone a thorough induction so that they know what is expected of them.
Regular training sessions can also help to keep staff up-to-date with any changes in the law or other developments, so it's a good idea to schedule some throughout the year. Additionally, make sure that everyone is aware of any potential risks and safety procedures that they should be following.
Understanding the regulations that must be adhered to when setting up business premises will help you to remain compliant and protect your business from potential fines or penalties. Make sure you take the necessary steps to ensure all legal obligations are met and remember to obtain the right insurance to protect yourself financially.