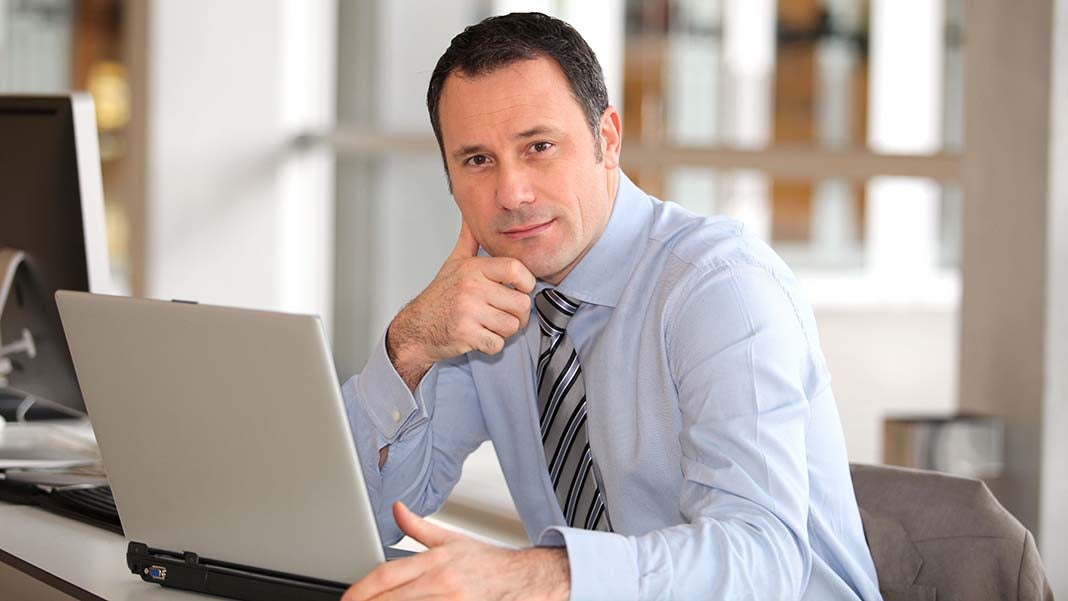 Many people dream of being an entrepreneur. By purchasing a franchise, you can sell goods and services that have instant name recognition while benefitting from training and ongoing support to help you succeed. However, like any investment, purchasing a franchise is not a guarantee of success. It's important to do your due diligence before making the leap and ask the right questions before you invest to ensure you understand your obligations as a franchise owner.
The Benefits and Responsibilities of Franchise Ownership
A franchise typically enables you, as the franchisee, to operate a business. By paying a franchise fee, which may cost several thousand dollars, you are given a format or system developed by the franchisor, the right to use the franchisor's name for a set amount of time, and receive training and ongoing assistance.
While buying a franchise can reduce your investment risk by enabling you to associate with an established company, it can be costly. You may also be required to relinquish significant control over your business while taking on contractual obligations with the franchisor.
Below is an outline of several components of a typical franchise system that should be carefully considered:
The Cost
In exchange for obtaining the right to use the franchisor's name and benefit from their assistance, you may pay some or all of the following fees.
Initial franchise fee and other expenses.Your initial franchise fee, which may be non-refundable, can cost several thousand to several hundreds of thousand dollars. You may also incur costs to rent, build, and equip your outlet and be required to purchase initial inventory. Other costs include operating licenses and insurance. Some franchisors also require operators to pay a "grand opening" fee to promote your new outlet.
Continuing royalty payments.Most franchisors require their operators to pay royalties based on a percentage of your weekly or monthly gross income which is required even if your outlet has not earned significant income during that time.
Advertising fees.You may have to pay into an advertising fund. Some portion of the advertising fees may go for national advertising or to attract new franchise owners and not necessarily to target your particular outlet.
Controls
To ensure uniformity, franchisors typically control how franchisees conduct business. These controls can restrict your ability to exercise your own business judgment. The following are typical examples of such controls.
Site approval.Many franchisors pre-approve sites for outlets. This may increase the likelihood that your outlet will attract customers. The franchisor, however, may not approve the site you want.
Design or appearance standards.Franchisors may impose design or appearance standards to ensure customers receive the same experience in each outlet. Some franchisors may require periodic renovations or seasonal design changes as well.
Restrictions on goods and services offered for sale.Franchisors may restrict the goods and services offered for sale. For example, as a restaurant franchise owner, you may not be able to add popular items to your menu or delete items that are unpopular.
Restrictions on method of operation.Franchisors may require you to operate in a particular manner. The franchisor might require you to operate during certain hours, use only pre-approved signs, employee uniforms, and advertisements, or abide by certain accounting or bookkeeping procedures. The franchisor also may require you to purchase equipment and inventory only from approved suppliers, even if you can buy similar goods elsewhere at a lower cost.
Restrictions of sales area. Franchisors may limit your business to a specific territory. While these territorial restrictions may ensure that other franchisees will not compete with you for the same customers, they could hinder your ability to open additional outlets or move to a more profitable location.
Terminations and Renewal
It is possible to lose the right to your franchise if you breach the franchise contract. In addition, the franchise contract is for a limited, set time period with no guarantee that you will be able to renew it.
Before Selecting a Franchise System
Before investing in a particular franchise system, carefully consider how much money you have to invest, your abilities, and your goals. The following checklist may help you make your decision.
Your Investment
How much money do you have to invest?
How much money can you afford to risk?
Will you purchase the franchise by yourself or with partners?
Will you need financing and, if so, how will you obtain it?
Do you have a favorable credit rating?
Do you have savings or additional income to live on while starting your franchise?
Your Abilities
Does the franchise require technical experience or relevant education?
What skills do you have?
What specialized knowledge or talents can you bring to a business?
Have you ever owned or managed a business?
Your Goals
What are your goals?
Do you require a specific level of annual income?
Are you interested in pursuing a particular field?
How many hours are you willing to work?
Do you want to operate the business yourself or hire a manager?
Would you be happy operating the business for the next 20 years?
Would you like to own several outlets or only one?
Selecting a Franchise
Like any other investment, purchasing a franchise is a risk. When selecting a franchise, carefully consider a number of factors, such as the demand for the products or services, likely competition, the franchisor's background, and the level of support you will receive.
Training and Support Services
Another reason for purchasing a franchise is to obtain support from the franchisor. What training and ongoing support does the franchisor provide? How does their training compare with the training for typical workers in the industry? Could you compete with others who have more formal training? What backgrounds do the current franchise owners have? Do they have prior technical backgrounds or special training that help them succeed? Do you have a similar background?
Franchisor's Experience
Many franchisors operate well-established companies with years of experience both in selling goods or services and in managing a franchise system. Some franchisors started by operating their own business. There is no guarantee, however, that a successful entrepreneur can successfully manage a franchise system.
Carefully consider how long the franchisor has managed a franchise system. Do you feel comfortable with the franchisor's expertise? If franchisors have little experience in managing a chain of franchises, their promises of guidance, training, and other support may be unreliable.
Growth
A growing franchise system increases the franchisor's name recognition and may enable you to attract customers. Growth alone does not ensure successful franchisees; a company that grows too quickly may not be able to support its franchisees with all the promised support services. Make sure the franchisor has sufficient financial assets and staff to support the franchisees.
Study the Franchisor's Offering
Do not sign any contract or make any payment until you have the opportunity to investigate the franchisor's offering thoroughly. The FTC requires the franchisor to provide you with a disclosure document (FDD) containing important information about the franchise system. Under the FTC's Franchise Rule, you must receive the document at least 10 business days before you are asked to sign any contract or pay any money to the franchisor. Study the disclosure document closely and make sure you understand. Take time to speak with current and former franchisees about their experiences. Because investing in a franchise can entail a significant investment, you should have an attorney review the disclosure document and franchise contract and have an accountant review the company's financial disclosures.
In addition to reading the company's disclosure document and speaking with current and former franchisees, you should speak with the following:
Lawyer and Accountant
An accountant can help you understand the company's financial statements, develop a business plan, and assess any earnings projections and the assumptions upon which they are based. An accountant can also help you pick a franchise system that is best suited to your investment resources and your goals.
Franchise contracts are usually long and complex. A contract problem that arises after you have signed the contract may be impossible or very expensive to fix. A lawyer will help you to understand your obligations under the contract, so you will not be surprised later. Choose a lawyer who is experienced in franchise matters. It is best to rely on your own lawyer or accountant, rather than those of the franchisor.
Banks and Other Financial Institutions
These organizations may provide an unbiased view of the franchise opportunity you are considering. Your banker should be able to get a Dun and Bradstreet report or similar reports on the franchisor.
Better Business Bureau
Check with the local Better Business Bureau (BBB) in the cities where the franchisor has its headquarters. Ask if any consumers have complained about the company's products, services, or personnel.
Government Departments
Several states regulate the sale of franchises. Check with your state Division of Securities or Office of Attorney General for more information about your rights as a franchise owner in your state.
Federal Trade Commission (FTC)
The FTC publishes other information that may be of interest to you, including business guides like Getting Business Credit and Buying by Phone.
Published: August 29, 2017
2500 Views