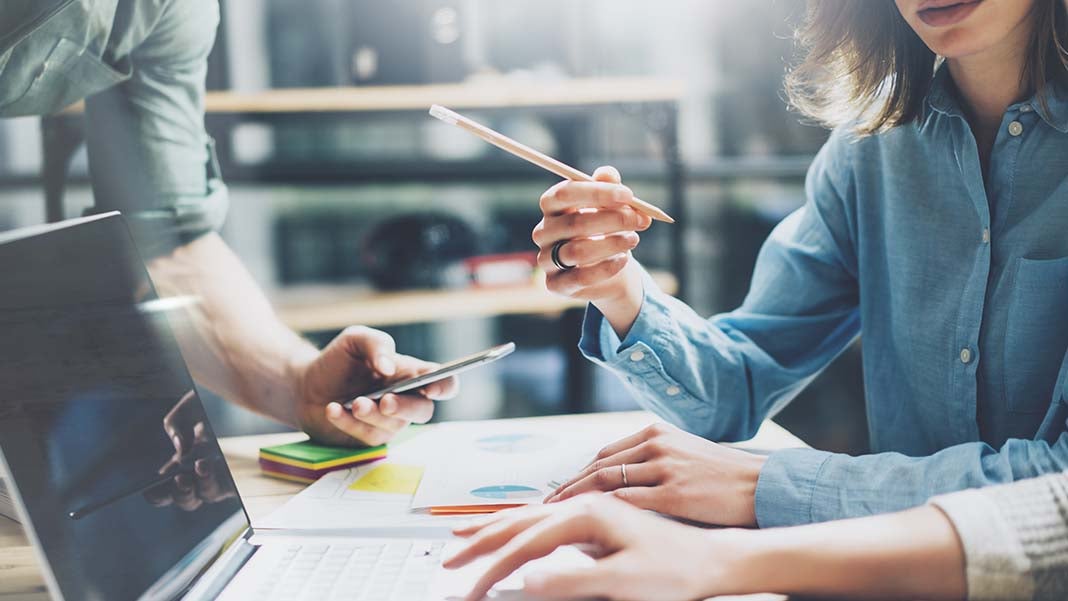 The perhaps not-so-shocking reality is that nine out of 10 new businesses fail. And yet, this statistic isn't stopping new business growth. Why? Because even though the odds are against startups, success is attainable—if you have a plan, and know what you're doing.
Having a Plan
And by having a plan, we mean more than, "I'm going to take this $1,000 to the casino, turn it into $50,000, and then start my car dealership."
Do your homework and create a plan for everything. Figure out what you want to do, and how you're going to do it. Think about how much money you need to do it, and how you're going to raise that capital. Consider everything from setting up your legal business structure, building prototypes/inventory, to marketing and advertising.
Need help? Turn to the Small Business Administration (SBA). They have a variety of resources to help with everything from writing the business plan to securing funding through grants and loans.
Preparing for the Pivot
Sometimes even the best laid plans don't work out the way we want. That doesn't mean it's time to give up, it just means it's time to change course. Several businesses have made successful pivots to go on and become household names—Twitter, Groupon, and even Nintendo. (Did you know Nintendo used to run a chain of short-stay hotels?)
It's a good idea to have a plan B, or even a plan C in your back pocket. Pay attention to what your audience is doing and how they respond to decide which plan to pivot to—and you may even need to create a plan D on the fly to match up to what your audience wants… but it can be done.
Take for instance, Justin.TV. It launched in 2007, and you may or may not have heard of it. Chances are, you didn't. It launched to turn the co-founder's life into a reality TV show. And it sucked. Instead of going down with the ship, the founders realized they could use the technology to answer a demand—the ability to live-stream video game play—and they pivoted to Twitch.TV, which has become a widely popular service since Amazon purchased it for $970 million. They didn't set out with that in mind, but they saw an opening and took it. It paid off, don't you think?
Never go into business with the idea that your brilliant idea is going to be your million dollar ticket, as is. Adjustments will need to be made to keep it on track.
Arming Yourself with the Right Tools
It's entirely possible to write a completely separate article focusing solely on tools for startups, as there is no shortage of options, but here's a quick rundown of some basics.
Keep track of contacts and projects with Insightly. It's a cloud-based customer relationship management platform that also includes project management features so you can keep your entire team on the same page. It integrates with a number of other tools so you can funnel your web leads right into the platform, to make it easier to follow up.
Wrangle your data with Cyfe. Data is a critical part of your business—it helps you see how things are going, and helps you see which path to take next. The problem is, data is everywhere: your website, your social media accounts, your sales and inventory, etc. Cyfe is a platform that feeds data from multiple sources, both online and off, so all the information you need is in one place. You don't need to waste time logging into and out of multiple platforms, and you can share the information with people on your team on an as-needed basis.
Get a better handle on your content curation with Post Planner. The premium versions of this platform make it easy to curate content and schedule posts for Facebook. You can search for content based on keyword, post questions to spark fan engagement, and find a number of funny memes, all designed to help offset your promotional content.
Increase your productivity with Zapier. Zapier automates a number of tasks for you, so when something is tedious and repetitive, you only have to do it once. It integrates with a bunch of different apps, and there's a free version available for startups on a budget. You can:
Save Gmail attachments to Dropbox
Tweet posts from a Facebook page
Save Twitter mentions to a Google Sheets document
Send a PayPal customer an automatic thank you email
Automatically subscribe PayPal customers to a MailChimp list (do this only when people know they're going to be added to your mailing list!)
And more.
Save time on social media with Buffer. Schedule posts for Facebook, Twitter, and Pinterest in advance to make it easy to do more with social in less time. You'll still need to spend time actively engaging with your community, though, so don't rely on complete social media automation.
Startups are stressful and require a lot of work. But, with the right plan, the right tools, and the ability to pivot at a moment's notice, you have a much better shot at success.
Published: August 4, 2016