Before I explain the theory behind this idea, as a bit of a disclaimer I do enjoy prowling through Kickstarter and Indiegogo. Largely out of curiosity, but I am often left in awe.
I love seeing how a new product progresses with a launch, and genuinely enjoy seeing new companies do well. I find it rather inspiring. However, it also stirs up ideas for new business opportunities for others.
Allow me to elaborate.
How can Kickstarter help you?
To be clear, I am not suggesting that we steal others ideas or new products here, that's certainly not the line I am going down. But I strongly believe that there are opportunities and inspiration here for anyone willing to embrace these options.
To find these ideas I simply have a look through the most popular projects on Kickstarter, and try to understand if there could be follow-up business ideas, though it does usually need to be something that excites or interests me.
Is there something that could be created to further help the people who are going to own this product? Will they need anything additional in the future like more products or coaching?
Let me talk you through some examples of what I am talking about.
Take the next step past the homepage
I was previously looking at a men's razor for sale. It was a Rockwell Model T razor offered with two years' worth of blades.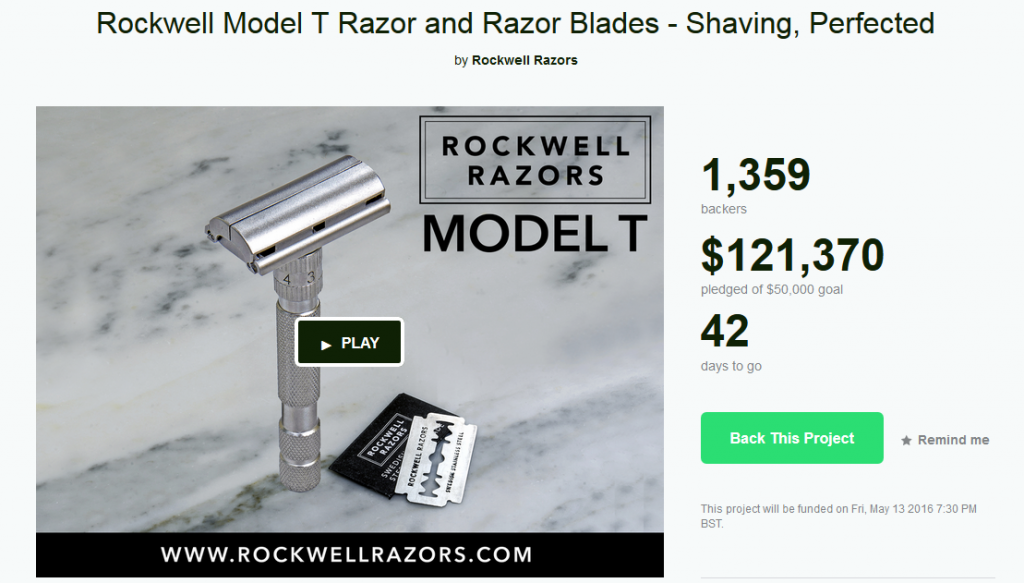 There were over 1,300 backers with still over 42 days to go.
A very simple idea of a follow up for this product could have been a YouTube video and website showing the best way to actually use the razor. This razor differs slightly from a usual razor, but their sales pitch lacks sufficient instruction.
An improvement would be to create a site dedicated to this product, simply showing people the best techniques to use it. You could also include how to best clean the razor and keep it like new. This would have the potential for thousands of websites subscribers and a lot more website views.
Obviously that is just one idea from a single example, but you can scour Kickstarter for something you believe in that genuinely interests you.
Another exciting campaign I found was the OLO smartphone 3D printer.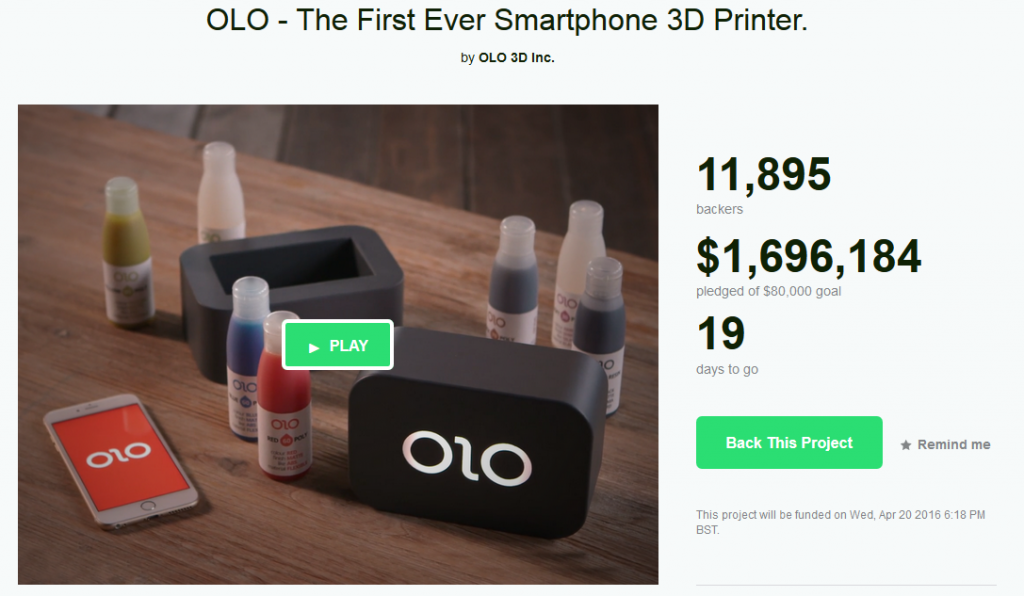 As you can see, this campaign had raised $1.7million with almost 12,000 backers.
But after taking a look at their product and viewing their website, it appeared that there were other opportunities here, such as creating 3D designs to be downloaded from the website for the users to print. I could also imagine myself searching in Google, "How to clean my OLO".
This is just another example of inspiration that can come from Kickstarter.
As a final illustration I introduce Cubetto, which teaches children from as young as 3 years old to code.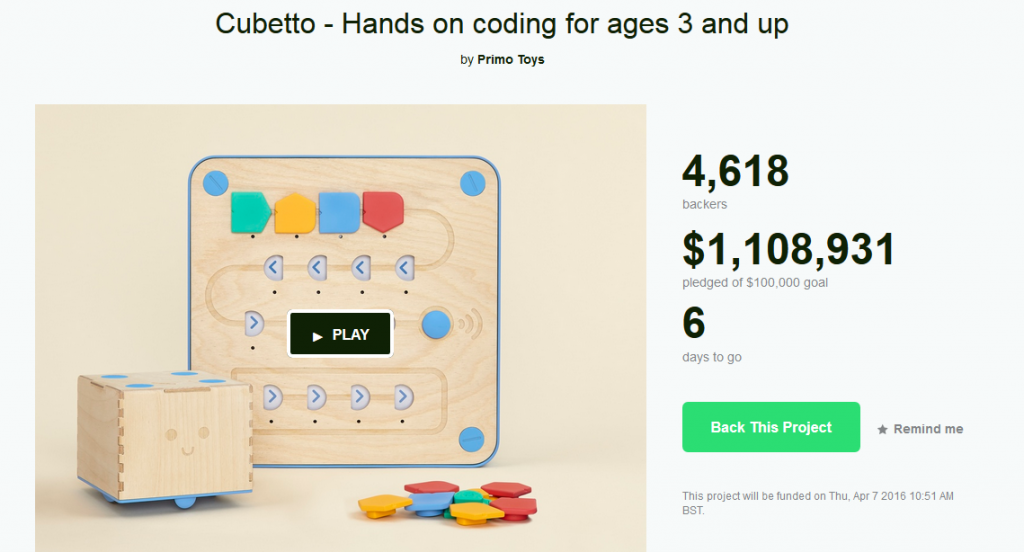 Would I like my children to play with something like this? Absolutely.
It also opens up an opportunity for a website dedicated to coding and computing skills for children. This site could highlight the latest apps, review the latest toys and contain articles outlining the benefits to children to learn these skills. This is something I would bookmark and subscribe to, so just imagine the scale of the audience out there.
Round up
I would love to hear that someone has taken one of these ideas and run with it, or even just scoured the likes of Kickstarter or Indiegogo for inspiration. There are so many options for new businesses out there that could supplement these new products and services; rather than taking away from them. You may just find your next business inspiration.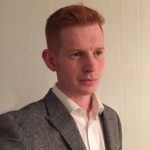 Author: Alan Allsopp is the co-founder of Gaps.com, tracking successful online startups to uncover gaps in the market. Follow him @Gapsdotcom